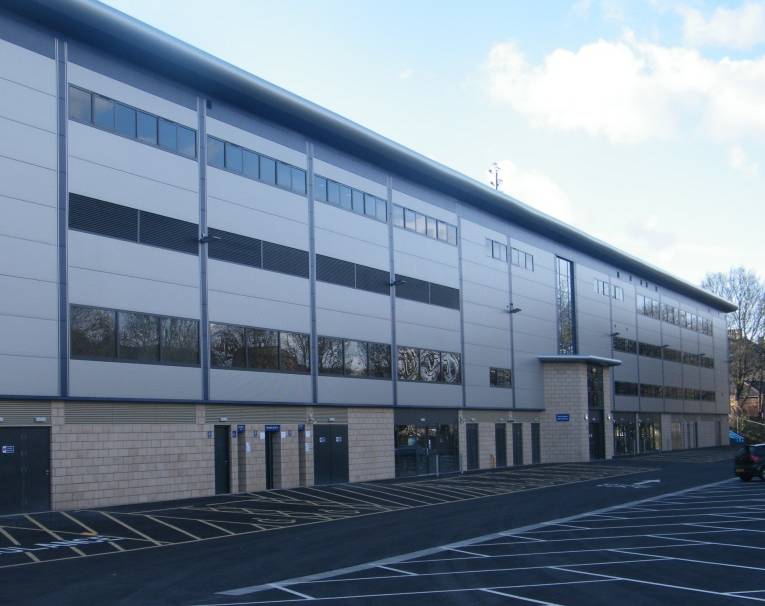 Calderdale Council has signed a sponsorship deal with Sowerby Bridge based MBi Consulting which will see The Shay in Halifax renamed  'The MBi Shay Stadium'.
The sponsorship deal is worth £120,000 over three years. The stadium is the home of FC Halifax Town and Halifax Rugby League Football Club.  MBi will be a familiar name to Town and Fax fans alike as the current shirt sponsor for both teams.
The stadium is a well-used community venue, and regularly plays host to five-a-side tournaments; a wide range of community events including a popular Over 50s Young at Heart club; an extensive programme of sporting activities and business conferences.
Calderdale Council's Cabinet Member for Communities, Cllr Steve Sweeney said:
"We're delighted with this deal which is a vital step in securing the future of the stadium, bringing in significant commercial investment which will allow us to reduce the public subsidy whilst at the same time making sure it continues to be a well-maintained and thriving venue.

"There's great local support for both our clubs and this is a fantastic opportunity for us to maximise the potential of the stadium so that it is sustainable in the years ahead."
Chief Executive of MBi Group, Gavin Woodhouse said: 
"As a local business, we're thrilled to be in a position to strengthen our commitment to the Shay Stadium and Calderdale Council. Over the past few seasons we have been proud to sponsor two fantastic local sporting clubs – FC Halifax Town and Halifax RLFC – and have seen them move from strength to strength.

"It's a great honour that MBi has now been given the opportunity to demonstrate our commitment by affiliating ourselves with the clubs and the ground with this new agreement to rename the stadium. The Shay is integral to Halifax and it was important that we were sensitive to this when we renamed the stadium."