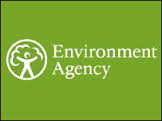 Press release from the Environment Agency and Calderdale Council
A programme of schemes to reduce the risk of flooding in the Upper Calder Valley is progressing well, with one completed and two more due to be finished between October and the end of February.  
The works have been developed by the Environment Agency, in partnership with Calderdale Council, Yorkshire Water and the Canal and River Trust in response to the devastating floods in the valley in 2012 and 2013. 
The initial phase of work will reduce flood risk to 450 residential and commercial properties in Todmorden and Hebden Bridge and further schemes are now being developed which will benefit other parts of the Upper Calder. 
The risk of flooding in the Shop Lock and Lever Street area of Todmorden town centre has been reduced thanks to improvements on the canal side which have now been completed. The area has a long history of flooding from the Rochdale Canal overtopping in periods of heavy rain.  
At Bacup Road, west of Todmorden, Environment Agency contractors are currently working on 29 separate sites to improve drainage and repair culverts which criss-cross the road. This will reduce the amount of water cascading down Bacup Road, onto Rochdale Road and into Todmorden town centre in periods of heavy rain.  
Ten of the Bacup Road schemes are already complete and five others are currently under construction. Work will continue at the rest of the sites through the autumn and well into the winter period. It is hoped that the all the projects will be completed by the end of February 2016. 
Another scheme to tackle the impact of surface water flooding is well advanced at Nutclough above Hebden Bridge town centre. This will see water diverted from Keighley Road into local watercourses, via an improved drainage system and will be completed in October. Water flowing down Keighley Road into the town has contributed to significant flooding in the past. 
Plans to tackle the impact of surface water run-off from the hillside at Pin Hill Lane, Midgley, are also being developed to reduce flood risk to properties at Lanes End, Duke Street and Railes Close. This is proving more complicated than originally expected so the start date has been delayed while talks continue with a local landowner. 
Environment Agency Project manager, James Walton, said:
 "The contractor is working in particularly challenging environments to construct these schemes and we have been grateful for the patience shown by local residents, especially in the areas where we have encountered unexpected difficulties. We do rely on the cooperation of landowners and the public to enable the works to be carried out efficiently and safely and with the minimum of disruption so their help is much appreciated." 
Calderdale Council's Cabinet Member for Regeneration and Economic Development, Cllr Barry Collins, said: 
"With phase one of our flood protection programme now well under way, we must move quickly to the next stage. This will involve major schemes in Hebden Bridge and Mytholmroyd, plus a range of smaller interventions in other parts of the borough. 

"Joint planning for these projects, with the Environment Agency, is scheduled to begin almost immediately. At the same time, the council will step up the search, locally, regionally and nationally, to assemble the necessary extra funding to carry them through."