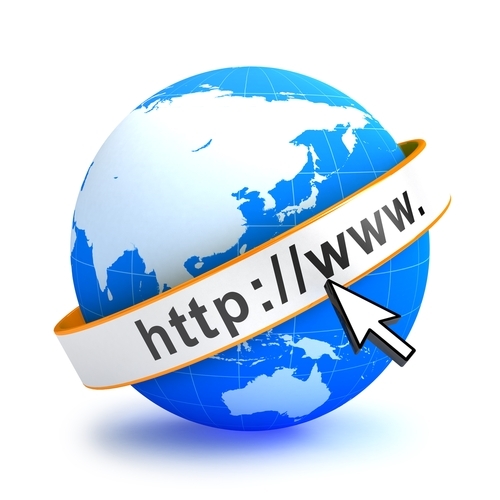 Thousands more residents and businesses in Calderdale will have access to superfast broadband by the end of 2015 in the first phase of the Digital Calderdale programme.
On Monday 9 September 2013, Calderdale Council – together with Leeds, Bradford and Wakefield councils – signed a contract with BT to extend high-speed fibre broadband in West Yorkshire. For Calderdale, this means that over 95% of homes and businesses will benefit from faster internet access (over 24 mbps). By 2016, the aim is to make sure everyone in Calderdale can access a minimum of 2 mbps.
 This will make it quicker for people to do everyday online tasks like banking, shopping, learning, social media and public services, and for businesses to do online transactions, communication and flexible working, helping them save money and become more competitive.
 Calderdale Council has invested over £700,000 into this project, which aims to bring important benefits for the borough including:
 Improved broadband access in hard to reach areas helps sustain our rural villages
Increased broadband speed contributes significantly to economic growth, attracts businesses to locate here and helps businesses thrive
Better access to basic services such as education, transport and health, and reduced travel times
Improved access will stimulate broadband provider competition, which in turn drives down prices to consumers
 Calderdale Council recognises that improved infrastructure alone will not deliver all these benefits, so we're developing a wider Digital Calderdale strategy to address issues around affordability, training, public sector reform and ultra-fast connectivity. We encourage people to register their interest in Superfast Broadband(external link) to ensure delivery in their area.
 Calderdale Council's Leader, Cllr Tim Swift, said:
"Fast, reliable internet is very important to our local residents in order to access essential online services such as healthcare and other public services. It also enables residents to save money and access jobs, and promotes learning."I'm confident that many residents will witness a significant improvement in their connection speeds with over 25,000 premises set to benefit from our Superfast Calderdale project." 
Cabinet Member for Economy and Environment, Cllr Barry Collins, said:
"This massive investment will put Calderdale well and truly on the digital map, providing more jobs locally and enabling greater business innovation."Developing such critical infrastructure will promote a stronger, more competitive Calderdale economy and give our small businesses and start-ups the means to compete, grow and reach their true potential.

"Over 2,500 Calderdale businesses stand to benefit, with research indicating the generation of around 420 additional direct jobs and an increase of over £30 million in the value of goods and services we produce over the next 12 years."
Regional press release: Multi million pound partnership secures superfast broadband for West Yorkshire
On Monday 9 September, a new £21.96 million contract between four West Yorkshire local authorities and BT was agreed to transform broadband speeds across West Yorkshire by the end of Autumn 2015.
The new project, "Superfast West Yorkshire" plans to extend high-speed fibre broadband to 97 per cent of households and businesses across the majority of West Yorkshire. [1]  As well as providing high speed fibre, the partnership aims to upgrade 100 per cent of premises in this area to speeds of more than 2Mbps.
 Superfast West Yorkshire builds on BT's commercial investment of £2.5 billion to roll fibre broadband out to two-thirds of UK premises by the end of Spring 2014. Leeds City Council, Bradford Metropolitan District Council, Wakefield Council and Calderdale Council will work with BT to bring fibre broadband to premises in West Yorkshire which are not currently included in commercial roll-out plans and could otherwise have missed out on this opportunity.
 Together with Kirklees Council, a demand stimulation and business support programme will be developed to demonstrate the benefits of high speed internet to residents and businesses. This part of the project has already registered demand from over 780 businesses and residents across West Yorkshire through the website www.superfastwestyorkshire.co.uk(external link).
 BT was awarded the contract following a procurement exercise through the Broadband Delivery UK (BDUK) framework. BT is contributing £12.58 million towards fibre deployment in "non-commercial" areas, with the four local authorities contributing £970,000. Alongside this partnership, the project has received £4.62 million of funding from BDUK and the remaining £3.79 million from the European Regional Development Fund (ERDF) .2
 Ed Vaizey Communications Minister, said:
"This £21.96 million project will deliver an incredible transformation in broadband speeds for thousands of homes and businesses in West Yorkshire. It will be instrumental in driving growth, boosting the local economy, and achieving the Government's objective of reaching 95% of all UK premises by 2017."
 Fibre broadband will be of particular benefit to local businesses which can use the high speed technology to improve their competitiveness both nationally and internationally. This investment in infrastructure will enable a level playing field for small businesses to compete with multinationals on new business opportunities and aims to create and protect local jobs by attracting inward investment. Fast upload speeds will mean businesses can enable their employees to enjoy the flexibility of working from home to reduce office costs and encourage a good work-life balance.
 The project will also be of significant value to local residents who will have improved use of daily online activities like shopping, banking and catching up on their favourite TV programmes.
 Councillor Keith Wakefield, chair of the Association of West Yorkshire Authorities (AWYA), said:
"This is an important day for West Yorkshire as we take a vital step forward in the digital age. Fast and reliable internet is becoming crucial to daily life and for residents in West Yorkshire, it will provide an equal opportunity to access essential online activities such as council services, healthcare and other public services as well as offering new leisure and educational opportunities.

"I believe it will help us strengthen our economy by giving small businesses a means to develop their potential and achieve their ambitions as well as encouraging new start-ups and job creation.

"This pioneering project will be of real benefit to many residents and businesses in West Yorkshire and we are continuing to work hard to bring the whole of West Yorkshire up to speed."

"I encourage all businesses and residents in the region to take full advantage of this exciting opportunity and put West Yorkshire on the superfast map."
Bill Murphy, BT's managing director for Next Generation Access, said:
"This project is vital to the future economic strength of all the local authority areas involved in this project. It will go beyond BT's commercial roll-out of fibre broadband and take faster broadband to areas which are technically and economically more challenging."

 "An enhanced digital infrastructure in West Yorkshire will help consolidate the area's reputation for technology, innovation and enterprise and make this large part of the Leeds City Region a more attractive proposition for business re-locations and start-ups – including the creation of new, high-tech jobs. 

"Broadband is completely changing the way we use the internet at home with existing and new services being increasingly delivered on-line. These services, whether for entertainment or education, are becoming more sophisticated and content-rich and depend upon fast reliable higher speed broadband."
BT's network will be open to all communications providers on an equal wholesale basis so consumers and businesses will benefit from a highly competitive market as this was an important stipulation to the tender process. Currently more than 80 service providers across the UK are trialling or offering fibre broadband over BT's network.
Fibre-to-the-cabinet (FTTC) will be the main technology deployed which delivers wholesale downstream speeds of up to 80Mbps and upstream speeds of up to 20Mbps. 3
 Openreach has also started to make fibre-to-the-premises (FTTP) technology, where the fibre runs all the way to the home or business, commercially available on demand in certain areas where fibre broadband has been deployed, and plans to expand access in due course. FTTP-on-demand offers the top current download speed of up to 330Mbps.4
 Fibre broadband at home means everyone in the family can do their own thing online, all at the same time, whether it's downloading music in minutes or watching catch-up TV; streaming HD or 3D movies in the few minutes it takes to make popcorn; or posting photos and videos to social networking sites in seconds. Fibre improves the quality of online experiences and supports exciting new developments in internet services.  
 Superfast West Yorkshire will be announcing the installation schedule in the coming months and communities across West Yorkshire can look forward to improved access to online services and better connectivity for businesses from 2014 onwards.