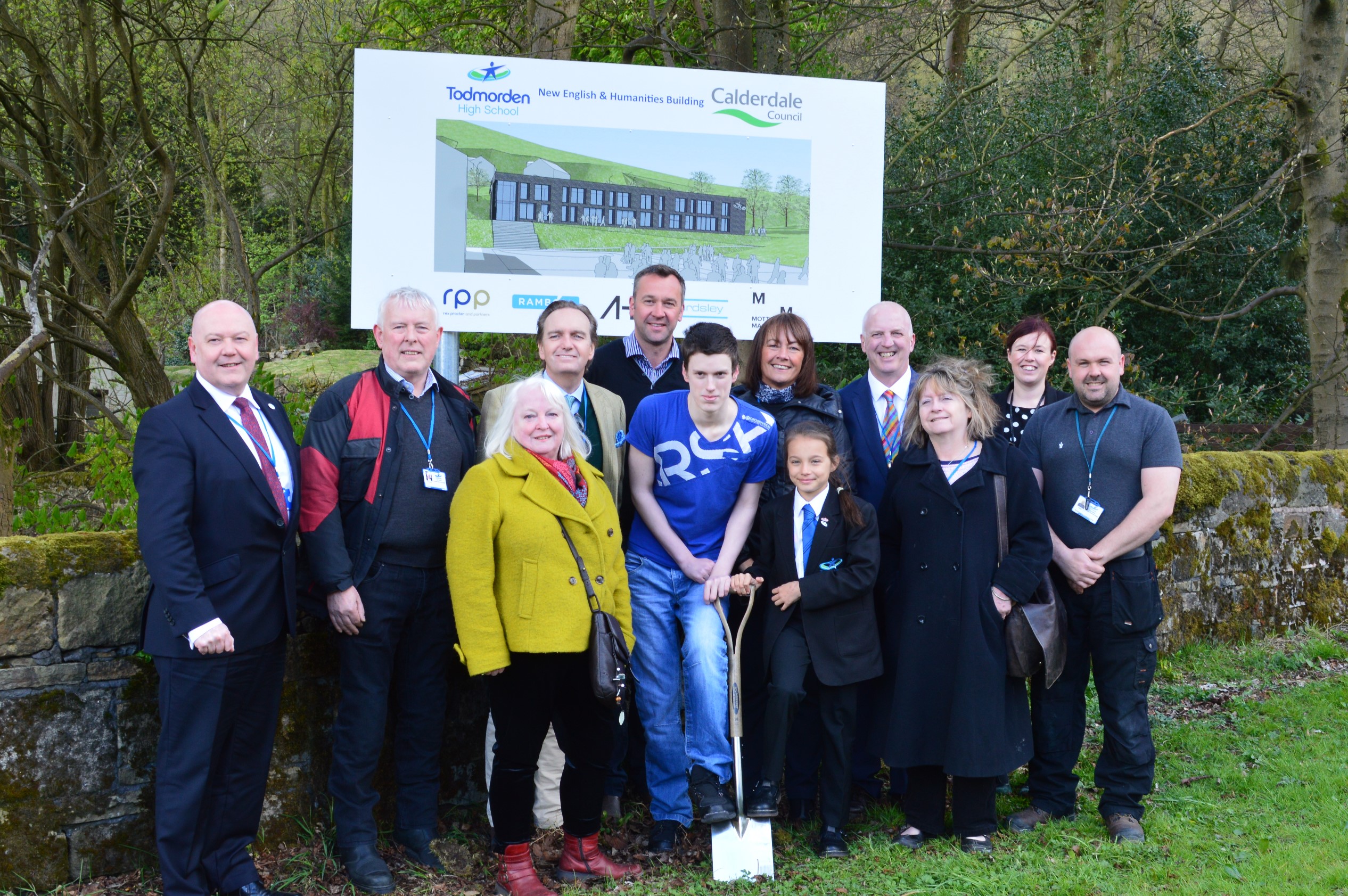 Construction of a £4.2m state of the art teaching block has started at Todmorden High School in Calderdale.  
Funded by Calderdale Council, the new two-storey building will have space for 16 classrooms.   
Calderdale Council's Cabinet Member for Children and Young People's Services, Cllr Megan Swift said: 
"I'm delighted work is now underway at Todmorden High School, which was rated 'good' and rapidly improving by Ofsted at its last inspection.  It's a great school and has real ambition for its pupils, who are continuing to make exceptional progress.  

"This £4.2m investment by the Council is in addition to the £1 million we have already invested to improve the existing school buildings.  I'm really looking forward to taking a tour of the school next year to see all the changes, once the students have settled into the new classrooms." 
Todmorden High School's Acting Headteacher, Gill Shirt said: 
"It is fabulous to see this project getting off to a flying start. Our youngest and eldest children in the school, Abbie and Martin, joined us for this momentous occasion which marked the official start to the project. This new facility will be a great resource for the school and we are very much looking forward to watching it grow over the next few months. 

"I am so positive about the whole project.  We are working closely with a fantastic team who are very experienced in building education facilities. We are grateful to all at the Local Authority who have supported us, this investment in Todmorden High School will further help raise the aspirations of our students." 
Work on site will also include stripping and re-roofing the majority of the flat roofs within the existing school.  
The new teaching block is scheduled to be handed over to the school in early 2018.  Once students have moved into the new classrooms, the current English and Riverside blocks, which are in a very poor condition, will be demolished and a new multi-use games area and car park will be created. 
All work on site should be completed by Spring 2018.