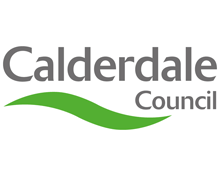 One month on from the shocking floods in Calderdale, the total value of business grants approved by the Council has hit the £1million mark. 
The flooding on Boxing Day affected businesses all over the borough, with an estimated 1635 businesses suffering from flood damage, and many still closed.
A number of these businesses have been totally devastated, with flood water ruining stock, shop fittings and electrical equipment. 
To help businesses recover, the Council announced on Tuesday 5 January that affected businesses could apply for a grant of up to £2,500 per business, to help them open up and start trading again after damage caused by the flooding. 
So far, the Council has approved over 476 grants, worth over £1million. 
In addition to the grant, flooded premises qualify for a 100 percent business rate relief for a minimum of three months. There is also a Repair and Renew grant available, where up to £5,000 can be claimed for work that will help to protect flooded buildings against future flooding. 
Extra help was also announced last week, after the West Yorkshire Combined Authority Investment Committee agreed a £5million fund to help flood affected businesses across the region. Details of this support, which will be available for all affected businesses, whatever their size, will follow shortly. 
Calderdale Council's Cabinet Member for Regeneration and Economic Development, Cllr Barry Collins, said: 
"For us, the Investment Committee decision was absolutely critical, since well over half of the region's flood damaged firms are in Calderdale, with every business sector affected across the length and breadth of the borough. 
"The Council is working hard to try and support flooded businesses, and has introduced a number of financial assistance schemes to help them recover as quickly as possible. Hundreds have already taken up the offer of help and passing the £1million mark is a real milestone.  

"However, we know that there are some affected businesses who still haven't claimed, and I'd like to encourage them all to get in touch with us, to help them get back on their feet.

"The Council will do everything it can to process claims as soon as possible. To help us to fund these grants and cover the cost to infrastructure repairs we are continuing to seek further support from the government and the Leeds City Region."  
Visit www.calderdale.gov.uk/environment/flooding/help-available to complete an application form, or for guidance and information contact our business team on 01422 392222 or business@calderdale.gov.uk to help us understand all possible issues.