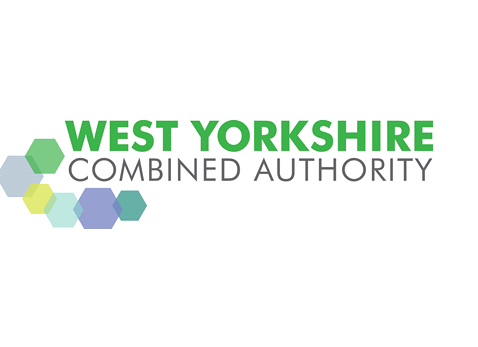 With reliable, efficient and convenient transport universally acknowledged to be vital to business, West Yorkshire Combined Authority wants the business community's views on transport.
Businesses large and small across West Yorkshire are being encouraged to take part in the Your Travel Your Say consultations on the transport network and bus services, which close on Friday 21 October.
Members of the Combined Authority's Your Travel Your Say team have already met with a number of groups including the Freight Transport Association, the Leeds City Region Enterprise Partnership's (LEP) Business Innovation Growth and LEP Employment and Skills Panels and Leeds Chamber. Bradford's Producer City Place Board, the Leeds City Region Business Communications Group (BCG) and the Sustainable Economy and Culture Board are also among the groups the team has met.
Cllr Keith Wakefield, West Yorkshire Combined Authority's Transport Chair said:
"Our transport networks affect every business in West Yorkshire and the city region both in how goods are delivered and transported and also how their employees get to and from work, whether it's by car, bus train, bike or on foot.

"Good transport connectivity connects individuals and businesses with opportunities and these transport consultations are an ideal opportunity for business leaders to have their say in shaping local transport for the next 20 years.

"To ensure we achieve our aims of creating 35,700 new, local jobs over the next 20 years, and growing the City Region economy at a faster rate than the national average, as set out in the Leeds City Region Strategic Economic Plan, it is important we continue working with business to agree the transport developments that will have the greatest effects.

"We are determined everyone should have the opportunity to shape West Yorkshire's future transport and I would encourage business people small and large to have their say by taking part in our consultation at www.yourtravelyoursay.co.uk(external link) before it closes on Friday 21 October."
Roger Marsh OBE, Chair of the Leeds City Region Enterprise Partnership (LEP) said:
"With transport playing such a crucial role in underpinning the economy by getting people, customers and employees across West Yorkshire and the Leeds City Region to where they need to be, poor networks and slow, unreliable journeys can hamper economic growth and the creation of new jobs.

"That's why I'm recommending strongly that members of the business community play a full part in this consultation either singly or in groups before it closes on Friday 21 October and work with us to create transport and bus networks that will meet the needs of a 21st Century economy."
The penultimate week of the Combined Authority's 14-week consultations on the future of bus services and the West Yorkshire transport system sees drop-in events at:
•           University of Huddersfield, Monday 10th October, 11:00 -14:00
•           University of Leeds, Tuesday 11th October, 11:00 – 14:00
•           Wakefield Bus Station, Tuesday 11th October, 15:00 – 18:00
•           Bradford Interchange, Wednesday 12th October 07:30 – 10:30
•           Hebden Bridge Town Hall, Thursday 13th October, 10:30 – 13:30
•           South Elmsall Market, Friday 14th, 10:00 – 13:00
Over 4,500 people from across West Yorkshire have now taken part and given their views on the local bus network and transport system and over 73 of the planned 80 drop-in sessions have already taken place.
Regular updates and reminders on when and where the remaining drop-in sessions are taking place continue to be posted on social media. Twitter: @yrtravelyrsay and @WestYorkshireCA Facebook:  Yourtravelyoursay as well as at www.yourtravelyoursay.co.uk(external link) .
Leeds City Council has also invited everyone in the city to 'join in the conversation' on the future of transport in Leeds and to take part in an online survey at www.leeds.gov.uk/transportconversation(external link). The 'conversation' began following the government's decision to turn down the proposed New Generation Transport (NGT) scheme for Leeds in May, but with £173.5m of funding for the scheme being retained to invest in transport in the city.
The Council wants to find out how people currently use the transport network in Leeds, what they think of it and what the priorities should be in terms of future investment.