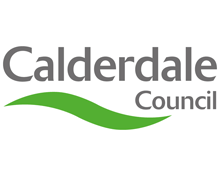 A new approach to personal care and support at home for adults will be discussed by Calderdale Council's Cabinet on Monday 9 December 2013.
The Council has already approved the introduction of Individual Service Funds to give people greater choice and control over their own care without worrying about managing a budget. 
The Cabinet will now be asked to approve a recommendation to begin a new procurement process for personal care and support at home (sometimes referred to as home care).
As part of this process the Council has been consulting the 896 people who currently receive personal care and support at home.  People have responded by saying that they want greater choice and control over who delivers their care and how it is delivered. Most important of all is that the care and support is reliable and consistent.
Calderdale Council's Cabinet Member for Adults, Health and Social Care, Cllr Bob Metcalfe said:
"Our focus is to improve the quality of care we provide, by making sure that it meets the needs of each person and that it is delivered with compassion, dignity and respect."

"We have undertaken a thorough review of our services which provide personal care and support for people in their own home.  So far we have talked to over 450 people who use these services and it's clear from what they have told us that they want greater independence to choose the support they need and a more personalised approach to the care they receive."
Currently Calderdale Council commissions 9672 hours of home care per week for nearly 900 adults who have difficulty with personal care, have moderate or severe health problems or are unable to look after themselves without support.
The amount of home care each person receives varies according to their individual needs, and can range from a few hours a week to more frequent, lengthier visits.
The Council has developed a new model for the way that it will buy personal care and support at home services in the future to make sure it delivers excellent care and allows people to enjoy the quality of life that they want for themselves. 
This new model will:
–       deliver care which is high quality, reliable and consistent;
–       give support to people to help them become more independent, or retain their independence for as long as possible;
–       allow people to make choices about how their care is provided and by whom;
–       provide greater flexibility so that the amount of care given is reviewed and changed to meet the needs and preferences of the individual, shown in their personalised support plan;
–       encourage care providers to recruit local care workers to create local employment and ensure more time  is  spent in  directly  delivering  care by  reducing  the  need  to  travel;
–       have the expectation that the  winning  bidders offer better terms and conditions to their employees by  aspiring  to the 'living  wage', which we believe will  help retain skilled and confident workers
–       give greater certainty for care providers about the amount of care they will be asked to provide so that they can recruit the skilled staff they will need to deliver a high quality service.
The Cabinet will meet to discuss the recommendations at 6pm on Monday 9 December 2013 at Halifax Town Hall.