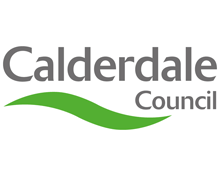 Calderdale Council has become the first local authority in West Yorkshire to sign up to the Local Authority Declaration on Tobacco Control. 
By signing the Declaration the Council has committed to champion the campaign to reduce smoking rates in our community and highlight the risk to health from tobacco.  The declaration is a national initiative endorsed by Public Health Minister, Anna Soubry; Chief Executive of Public Health England, Duncan Selbie and Chief Medical Officer, Professor Dame Sally Davies.  
Calderdale Council's Cabinet Member for Health Inequalities, Cllr Simon Young said:
"Smoking is the single greatest cause of premature death and disease in Calderdale.  Two thirds of smokers pick up the habit before the age of 18, which can lead to a lifetime of addiction, damaging their own health and of those around them. The tragedy is that there are more than 350 over 35 year olds die locally each year of smoking related illnesses.

 "We know that giving up is vital to improve health but it also has a significant impact on the household budget, providing much needed additional income at a time when many people are having to tighten their belt. This is a public health priority and we must act now." 
People are kicking the habit. Last year nearly 1,400 people used Calderdale's smoking service successfully to quit the habit.  There are almost 35,000 smokers in Calderdale, around 22% of adults, compared to 25% in 2009/10, although this is still too high.
 Calderdale Council's Director of Public Health, Paul Butcher said: 
"We want to make smoking history.  The financial burden on the community is immense.  We estimate that tobacco use in Calderdale costs £42.5 million per year. This includes the cost of the treatment of smoking-related illness by the NHS; of removing cigarette butts from our streets and of house fires caused by smoking. Not to mention the emotional cost when loved ones become ill with an entirely preventable smoking related disease."

 "By signing this Declaration the Council has shown clear leadership to reduce smoking, helping the people of Calderdale lead longer and healthier lives.  We will work together with the NHS, schools and communities to tackle this epidemic."