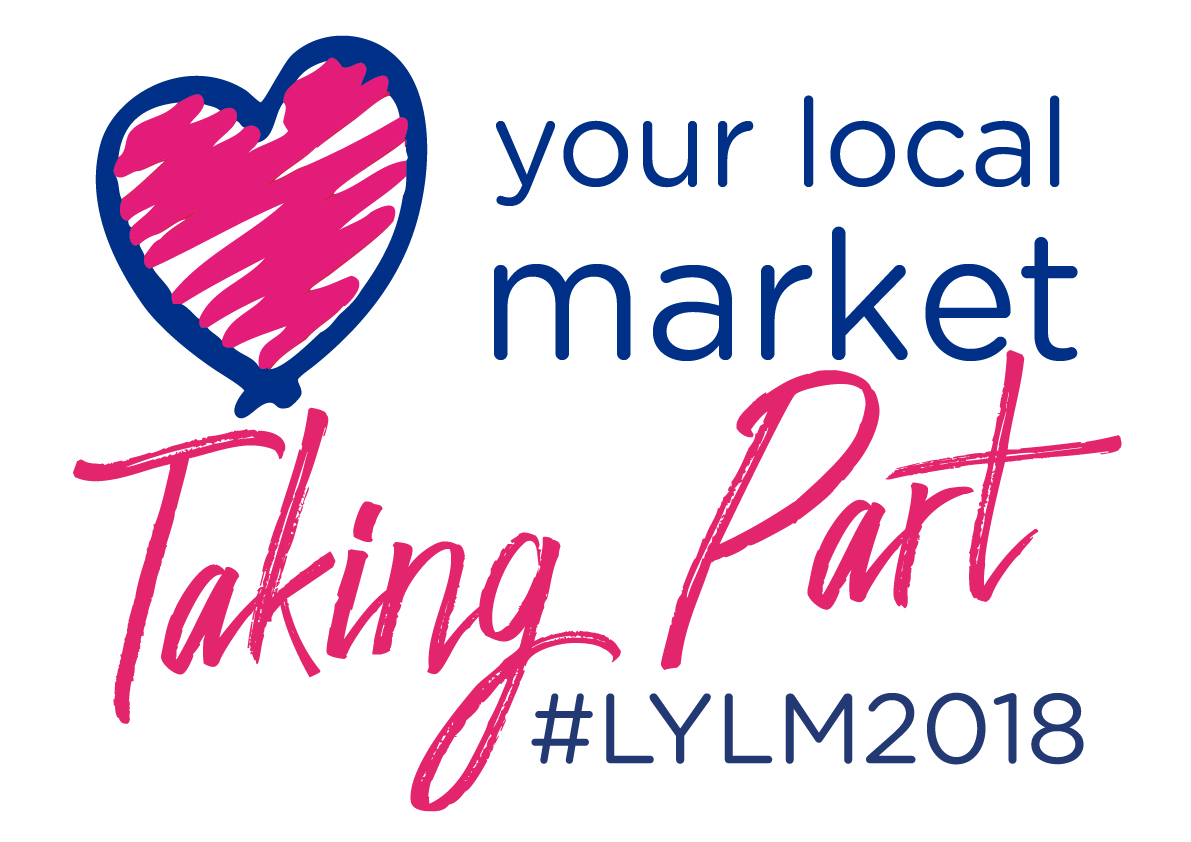 Love Your Local Market fortnight is on its way from Thursday 17 to Thursday 31 May, and Calderdale markets are celebrating with an array of exciting events. 
The theme for the National Association of British Market Authorities' national campaign is 'Markets: close to your heart' and Calderdale markets are hosting events to celebrate markets being at the heart of local communities. 
Events in Halifax kick off on Thursday 17 May, where the market will be turned 'inside out' as indoor traders take their stalls out into the town centre to show those who may never have been into the Borough Market what it has to offer. Tasty treats will be available to try from the Russian Café and My Crepe. 
Throughout the fortnight there will be street performances in Halifax and on Saturday 19 May there will be the opportunity for children to practice their art skills inside the Borough Market with craft activities running throughout the day. 
The launch of Hebden Bridge events takes place at the local produce market on Sunday 20 May, where there will be great offers as well as lots of tastings. On Friday 25 May there will be a special 'guess the age' competition at the antiques market, with people invited to guess the age of a displayed antique for the chance to win a shopping voucher. 
Todmorden's launch coincides with carnival day in Todmorden on Saturday 26 May, and the market will have a special float in the parade, as well as an information stall at Centre Vale Park with tastings available. At the market, there will be a Punch and Judy show as well as lots of other fun family activities including face painting, balloon modelling and a 'close to your heart' themed treasure hunt around the market. There will also be performances from local theatre group and a marching band. 
Also on Saturday 26 May local buskers will be at Hebden Bridge Market providing musical accompaniment for shoppers.  Demonstrations will also be taking place throughout the day, including hanging basket tutorials (with the opportunity to purchase baskets at special prices), antique sewing machine displays, Proddy (rag) rug making and clay animal painting. 
Calderdale Council's Cabinet Member for Regeneration and Economic Strategy, Cllr Barry Collins, said: 
"If you haven't been to your local market for a while, why not pop along and see what it has to offer during Calderdale's Love Your Local Market campaign? 
"This is an exciting time for our markets. Improvements have recently taken place in Todmorden and Hebden Bridge, with lots more developments planned, including a major programme of investment at Halifax Borough Market." 
NABMA President, Chris Rosling Joseph said:
"This year's theme, Markets: Close to your heart reflects the importance of markets as the beating heart of communities across our villages, towns and cities." 
To find out more about Calderdale Markets, visit www.calderdale.gov.uk/markets
ENDS