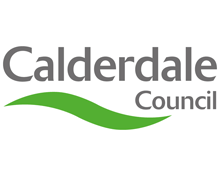 Calderdale Council is reviewing the way that it deals with travellers who set up unauthorised camp sites in the area.
Cllr Steve Sweeney, Calderdale Council's Cabinet Member for Communities said:
"On several occasions recently travellers have arrived at sites in Calderdale causing a nuisance and distress to local people.  Once travellers have left the site we are also responsible for clearing any rubbish which has been left and this can have significant costs.

"We're undertaking a review of our procedures for tackling this problem, but prevention is clearly the best option.  We are assessing all of our vulnerable sites to see what measures can be put in place to deter travellers.  We have identified some funding which will be used to strengthen the security at those sites that need it most.

"It is important that we have a consistent and co-ordinated approach to unauthorised encampments, working closely with the West Yorkshire Police.  We will take reasonable care and act within the law, but we will also be firm where necessary to minimise disruption and nuisance to our local communities."
The review of the Unauthorised Encampment Protocol will be considered by the Community Safety Partnership, which includes the police, fire and health services and Calderdale Council's Cabinet in the winter.