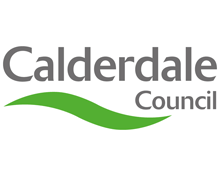 Two social workers from Calderdale Council have been selected as finalists in the Social Worker of the Year Awards 2015 as a result of their outstanding work and leadership skills.  
Both Bernadette Johansen and Rob Mitchell have been nominated for the Principal Social Worker of the Year prize and have been invited to an exclusive awards ceremony which will take place in London in November. Bernadette, who works in Children and Young People's Services, and Rob, who works in Adults, Health and Social Care, are two of 68 finalists across 15 categories. The winners from each category will compete against each other to be named the "Overall Social Worker of the Year 2015."  
The prestigious awards ceremony is the leading celebration of its kind in the social care sector, and recognises the achievements and successes of the profession's most innovative and dedicated social workers.  
Jennie Stephens, Strategic Director People at Devon County Council, said:
"This award recognises a Principal Social Worker who has provided outstanding leadership in implementing effective changes in their service to the benefit of their team and made a positive difference to the lives of people they support. To reach the finals is an outstanding achievement and something to be very proud of."  
The Leader of Calderdale Council, Cllr Tim Swift said:
"To have one social worker nominated for such a prestigious title would be quite an accolade, but for two Calderdale Council employees to be recognised it really is an amazing achievement. 

"Rob and Bernadette work in different areas of the Council and have very different roles, but they clearly both make an incredible contribution to their teams and I wish them both the very best of luck at the awards ceremony." 
The awards were judged by leading influencers including the Chief Social Workers Isabelle Trowler and Lyn Romeo and Maris Stratulis (England Manager, British Association of Social Workers).  
The Social Worker of the Year Awards are supported by headline sponsor Sanctuary Social Care; corporate partner the British Association of Social Workers, and individual category supporters, UNISON, NSPCC, Core Assets, iMPOWER, Local Government Association, ECL: The Care & Wellbeing Company, Barnardo's, Kent County Council, Hampshire County Council and Devon County Council.  
For more information about the Social Worker of the Year Awards please see www.socialworkawards.com(external link).