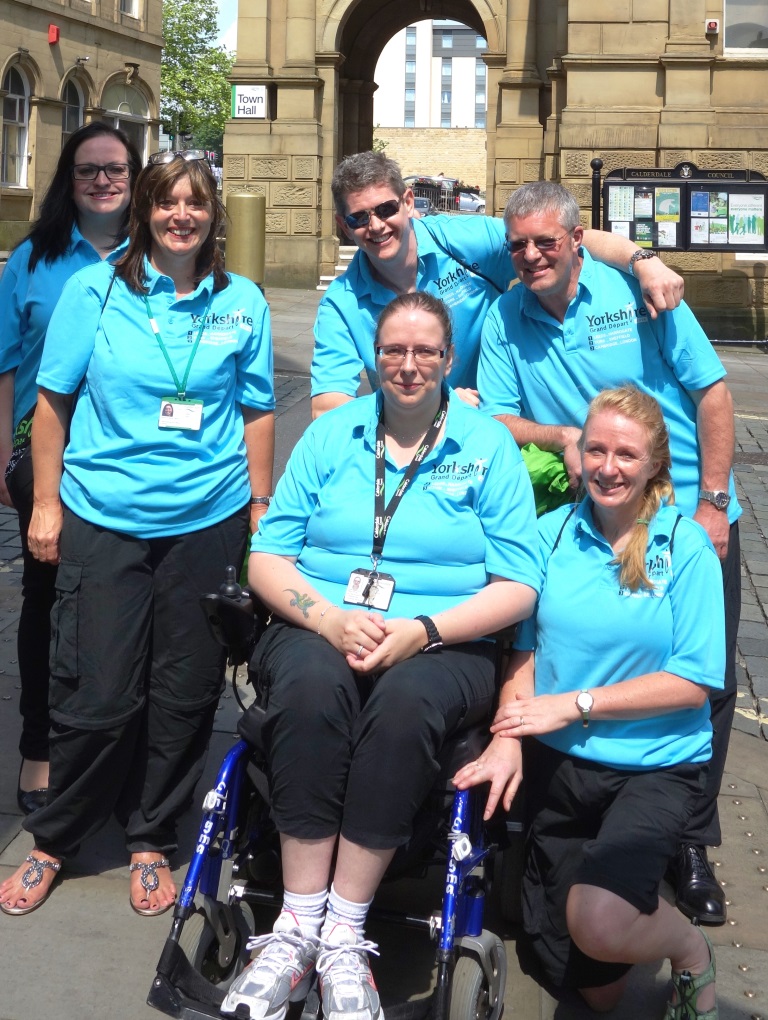 Calderdale Council employees are getting ready to welcome the Tour de France into the borough, and some are even getting involved on the day after being selected as Tour Makers. 
Over a dozen Calderdale Council employees have been chosen as Tour Makers, and will be helping out in a number of ways during the build up and the race on Saturday 5 and Sunday 6 July.
 This is the first time in the Tour de France's history that a volunteer team has been selected to support the race. Around 19,000 people applied for the role across all three stages of the race, with about 12,000 being selected. 
After being chosen, the Tour Makers attended an initial orientation event at Leeds Arena in May, before receiving role specific training across a number of days in early June. 
They're now ready to take up their roles on and off the route, with tasks such as ensuring pedestrians can cross safely, warning the peloton of obstacles, and encouraging spectators to show their support. 
The Leader of Calderdale Council, Cllr Tim Swift, said: 
"The Tour Makers across Yorkshire will be welcoming millions of spectators and representing the county over the weekend of the race. 

"I'm pleased that so many Calderdale Council employees have chosen to volunteer, it's great that they, and all the other Tour Makers, are able to be involved in this once in a lifetime event."