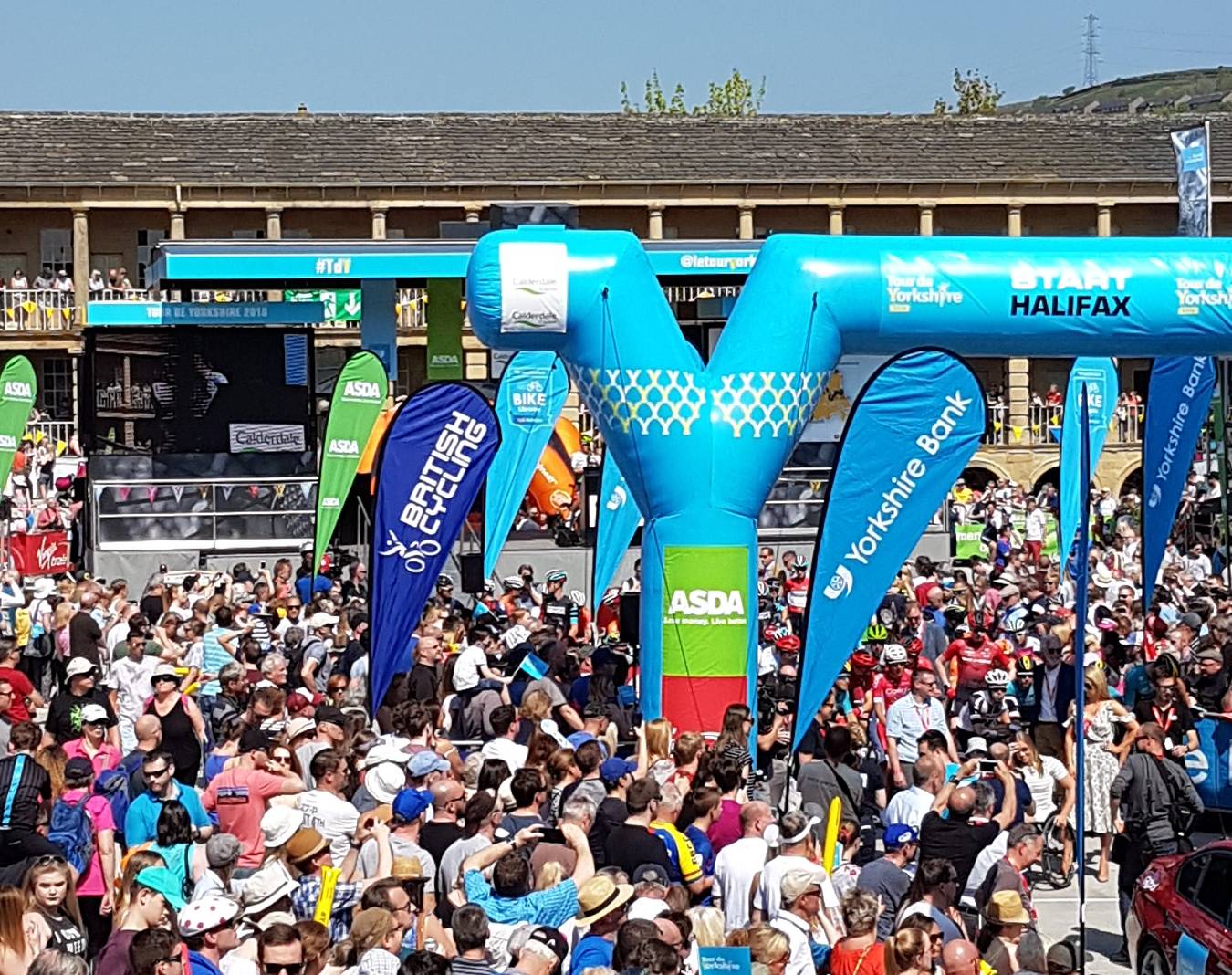 It has been another bumper year for tourism in Calderdale, with visitor numbers and spending at record levels.
That's according to research on Calderdale's visitor economy, based on 2017 data, which the Council commissions every year.
The 2017 figures have seen a dramatic increase from the previous year, with the cumulative cash value of tourism in Calderdale reaching £344.1 million – an increase of 5% from 2016.
Cllr Barry Collins, Calderdale Council's Cabinet Member for Regeneration and Economic Strategy, said:
"Once again, our annual tourism report shows that Calderdale is a thriving destination for visitors, with tourism making a significant contribution to our economy. It's thanks to a combination of our distinctiveness as a place, ambitious thinking, local creativity and a real partnership approach across the public, private and voluntary sectors."
A total of 6.7 million trips were taken to Calderdale. Of these, the majority were day trips but a staggering 0.3 million were overnight stays.
Direct visitor spend on trips to Calderdale has reached more than £266 million. Of this, 74% of spend has been by day visitors and 26% from overseas and UK holidaymakers. This is proof that Calderdale is a destination that's appealing to a both a national and international market.
This is expected to increase further, with Halifax being named as a start or finish location for the Tour de Yorkshire 2019; the continued success of The Piece Hall as a world-class heritage destination rivalling many European piazzas; and the eagerly awaited period drama Gentleman Jack. The HBO BBC drama will showcase Shibden Hall and Estate to international audiences next spring, through the story detailing the life of famous diarist Anne Lister.
Calderdale has, for a long time, seen many visitors coming to shop in its beautiful independent market towns, and figures show that retail accounts for more than £97 million in visitor spend.
Local accommodation providers are seeing more than £21 million coming into the borough from overnight stays, and more than £25 million per year is spent on the many and varied visitor attractions. A massive £89 million is being spent in Calderdale pubs, bars and restaurants.
In Calderdale, the visitor economy contributes to economic resilience. In 2017, tourism directly benefitted local businesses to the tune of £253 million. Almost 6,900 people (7.2%) work in the tourism sector in Calderdale.
Distinctiveness and resilience are two key themes of the Vision2024 for Calderdale. The year 2024 marks Calderdale's 50th birthday. Where do we want to be by 2024? What's our ambition and what will be different? Get involved with the debate on Twitter with #VisionCdale2024 and find out more at www.calderdale.gov.uk/v2/council/vision-2024