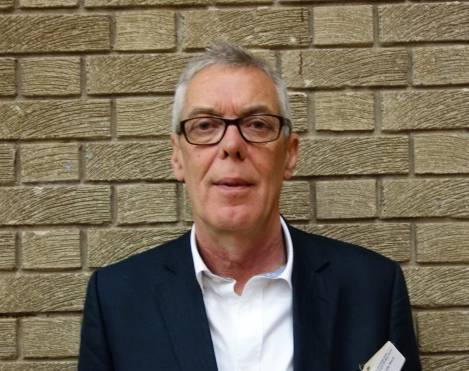 Calderdale Council's Children's Services requires improvement but is no longer inadequate after an inspection by Ofsted in January 2015.
The report, published on 20 March 2015, reveals Ofsted's judgements on three main areas of service: children who need help and protection; children looked after and achieving permanence; and leadership, management and governance. 
In each area Ofsted rated the Children's Services as requiring improvement.  This means that children are not at risk and that the welfare of the children who are looked after by the Council is safeguarded.  However, the Council is not yet delivering good protection, help and care for children, young people and families.  The Council received an inadequate rating for adoption performance.
During their four week visit Ofsted inspectors looked at 196 cases and conducted 40 interviews. No children were found to be at risk of harm during the inspection.
Cllr Colin Raistrick, Cabinet Member for Children and Young People's Services said:
"Although there is still room for improvement this is very welcome recognition of all the hard work and dedication of the Children's Services team and our partners.

"I am pleased with their comments about the work that we do to protect vulnerable children who are at risk of harm, how we work with families when they need help to get back on track and recognise that we are ambitious for the children who we look after. 

"In particular I'm proud the inspectors highlighted that the children we look after are doing so well academically, with significantly more achieving five good GCSEs than similar pupils nationally."
The Ofsted report acknowledges the work of the senior management team which has worked 'determinedly, supported by partners and political leaders to improve services for children in Calderdale.  Significant progress has been achieved '.
Inspectors praised the Council's response to child sexual exploitation, acknowledging that it is viewed by the local authority as a high priority in Calderdale and that by sharing information and working closely with other agencies such as the Police, the risk to children is being reduced.
The report also recognises that children, young people and families who are experiencing problems are offered the help they need.  In particular, the Council's 'Troubled Families' programme, which works with families to make sure that children attend school regularly; reduce youth crime and anti-social behaviour; and help adults back into work, provides good support.  The Council's programme was judged 'outstanding' by the Department for Communities and Local Government in July 2014. 
Where people are concerned about the safety of a child outside normal office hours, the Council has an effective out of hours social work team which will respond and then inform the daytime service if a follow up is necessary.
Ofsted found that there are clear procedures to tackle children missing from education and that the most vulnerable children and young people are tracked, monitored and supported to keep them safe.
When children leave care they have a good choice of accommodation and are given the support they need from the Council to help them become independent young adults.  The inspection found that the Council has a clear commitment to protect and safeguard the children who are looked after by the local authority, and the majority of Councillors have received training in corporate parenting.
The inspectors found that the Council listens to the children in its care, and they identified this as a key area of improvement, with some excellent progress made in incorporating their views across a range of areas, such as the strategy for children who are looked after by the authority and the development of the Calderdale Safeguarding Children Board website.
One area which requires further work is on adoption and inspectors reported that children in Calderdale wait too long to be adopted and there are delays in the recruitment of adopters. As a priority the Council must now find ways speed up the recruitment of new adopters so that children ready for adoption can find a new family more quickly.
The Council's Children's Services directorate was first rated inadequate by Ofsted in 2010. The Ofsted judgement means that the Council is no longer in intervention and will be re-inspected as part of the standard three year cycle.