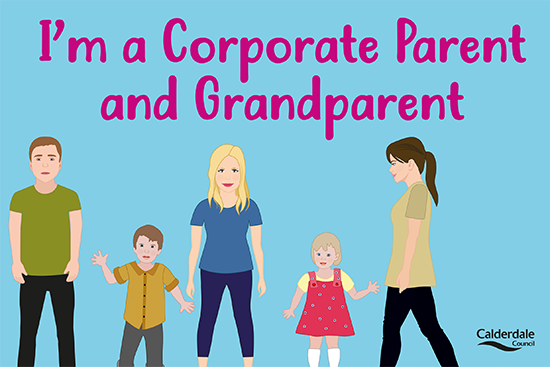 Every good parent wants the best for their children as they grow up and start making their own way in life, and every young person wants to be able to rely on this support. 
For young people leaving the care of Calderdale Council, this is no different, and the Council has pledged to give more support than ever to help young care leavers reach their goals and aspirations.  
Calderdale Council was one of the first local authorities to formally recognise not only its role as a corporate parent, but also as corporate grandparent – this means the Council supports not only young people leaving its care, but also any children they may have.  
This offer is now being improved with the help of young people leaving care, as they have written and designed 10 Top Tips to guide all Council employees and members and ensure their role in corporate parenting is the best it can be.  
Councillor Megan Swift, Calderdale Council's Cabinet Member for Children and Young People's Services, said: 
"Our children looked after and young people leaving care have written 10 Top Tips for every Council employee, to help us to understand and support young people in our role as corporate parents and grandparents.  

"We are encouraging all our employees to thinks of ways to do their bit to help our children and young people achieve their best and reach their aspirations."   
The tips include recommendations such as 'avoid the jargon when you talk or write to me and about me' and 'take time to listen and show an interest in my interests'. Young people felt these tips were the best way to help employees understand their role in a supportive way.   
One of Calderdale Council's care leavers said: 
"Being a care leaver and now a mother has made me realise just how important it is to belong and feel wanted. I am passionate about corporate parenting because it recognises the need and commitment of professionals, which goes beyond usual work commitments.  

"Families come in all shapes and forms, and I now feel I am part of something, part of a big family with corporate brothers, sisters, parents etc. this makes me proud to be a care leaver."