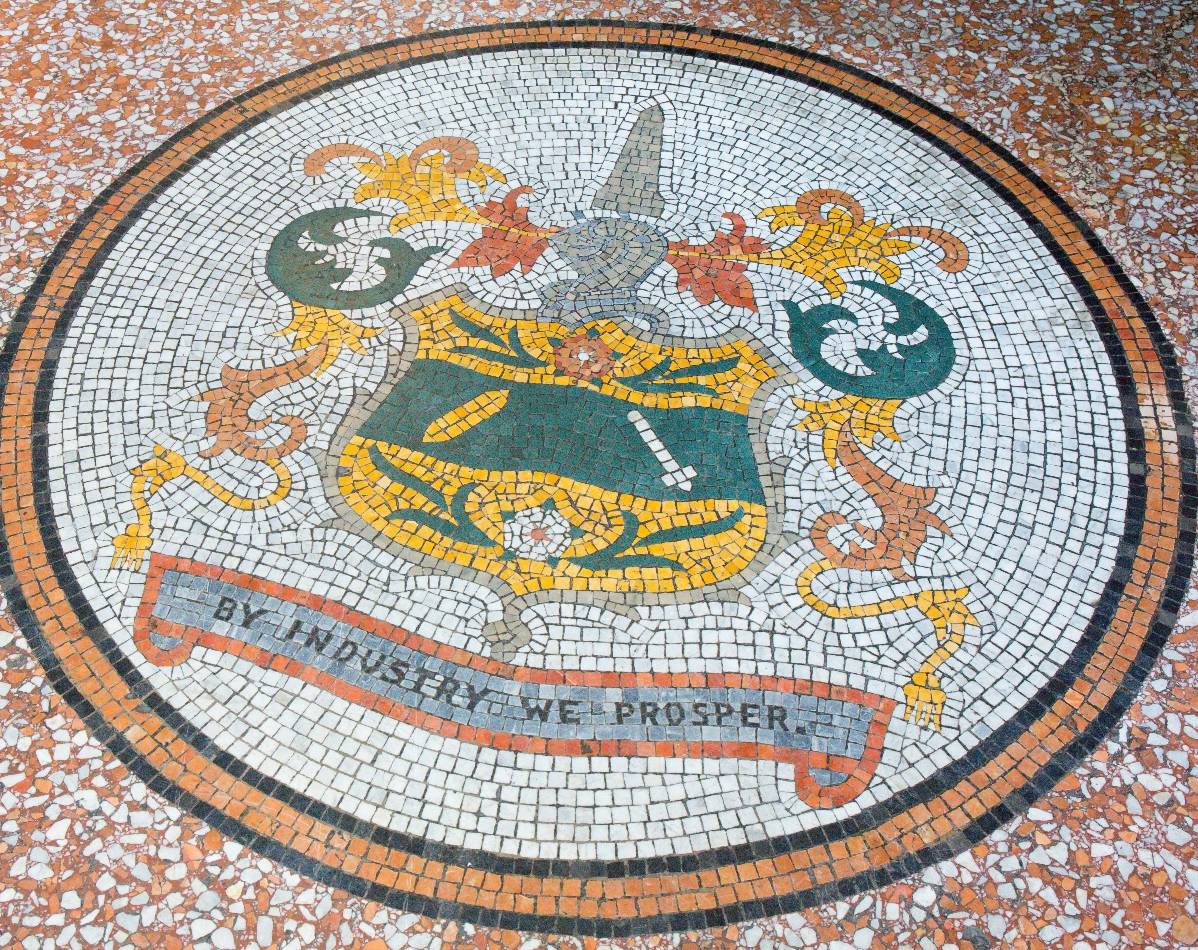 The next free taster tour at Todmorden Town Hall will be on Sunday 3 June at 2pm and will focus on the industries by which Todmorden prospered. 
The 1896 Town Crest, which sits in Todmorden Town Hall, strongly shows the heritage of the town, declaring "By Industry we Prosper". This free tour, led by the Todmorden Town Hall volunteers, will look at the different industries that have shaped the town over the last 120 years and the stories of the people behind these industries.
The tour is free and there's no need to book, just turn up on the day, meeting at 2pm opposite the Town Hall pediment on Halifax Road.
Calderdale Council's Cabinet Member for Communities and Neighbourhood Services, Cllr Susan Press, said:
"Todmorden is very proud of its industrial heritage. This tour will show just how important this history has been in shaping the town we know today."
Free taster tours of Todmorden Town Hall run on the first Sunday of every month.
The next 'total' tour of Todmorden Town Hall is on Sunday 15 July at 2pm. In the total tours, visitors will be able to see the Grade I Listed Building's impressive ballroom, the old Magistrate's Court (now Todmorden Town Council Chamber) and the grand staircase. There will also be special access to the usually hidden caretaker's flat and the former holding cell.
Total tours of Todmorden Town Hall are charged at £6.50 per person and include tea, coffee and biscuits. To book on a total tour please visit https://www.ticketsource.co.uk/Todmordentownhall(external link)
If you'd like to find out more, or if you're interested in becoming a Town Hall Volunteer, please contact Daniel Jessop, Volunteer and Events Co-ordinator: daniel.jessop@calderdale.gov.uk  / 01706 548105 / 07912 891370.
Todmorden Town Hall is also available for room hire and is suitable for a variety of events. To find out more, visit www.calderdale.gov.uk and search for 'Todmorden Town Hall'. You can also contact halls@calderdale.gov.uk, for more information or to discuss requirements.