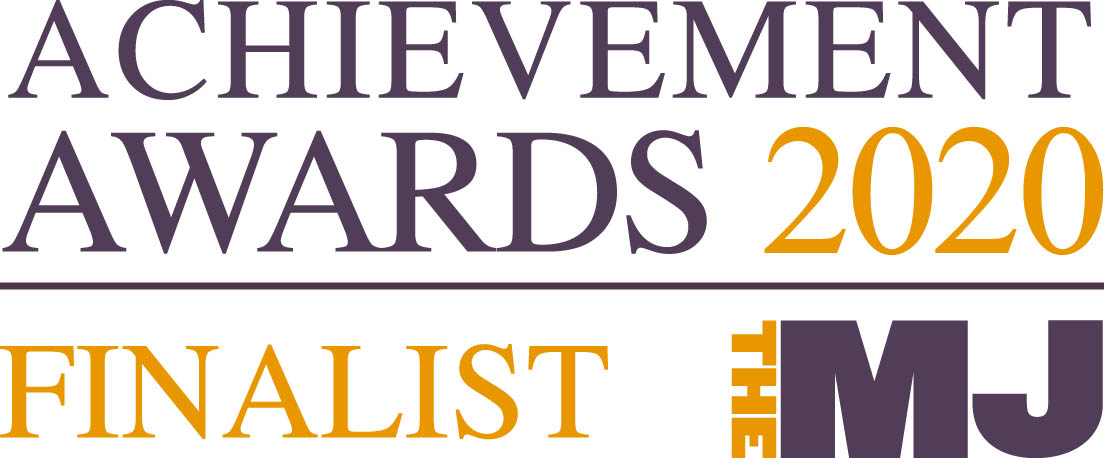 Calderdale Council has been shortlisted for two prestigious national awards, thanks to its pioneering work on tackling the climate emergency and supporting children and young people.
The Council is a finalist in two categories of the MJ Local Government Achievement Awards 2020 – Senior Leadership Team and Innovation in Children's Services.
The awards recognise councils' outstanding work and commitment to local communities. Entries for the awards were submitted before the COVID-19 pandemic, and the results will be announced at a virtual awards ceremony on 2 October 2020 due to social distancing requirements.
Senior Leadership Team
Calderdale Council's senior leadership team has been shortlisted for its excellent work in leading the way locally to address climate change. The Council declared a climate emergency on 30 January 2019 – an important step for a borough that has faced three major floods in just eight years, and where the threat of further damage is ongoing. The leadership team knew how vital it was to respond as a whole community to the climate emergency, to ensure the Vision2024 for Calderdale and the ambitions for our place are met.
A key part of the response has been the Council's continued calls for additional funding for schemes to significantly reduce flood risk in our towns. In the five years since Storm Eva, the Council has successfully secured over £85 million of new investment from a range of sources to help build resilience.
The Council has also taken the lead in mobilising and co-ordinating the community response, working with local residents, businesses and schools to raise awareness of flood risk and build preparedness, and also supporting nature-based ways to reduce flood risk.
The Council's enterprising approach to addressing climate change has also seen successful projects such as tree planting across the borough; encouraging more walking and cycling through Active Calderdale; and a range of energy schemes to help residents and businesses to heat and run their properties more energy-efficiently. The recent bold move to make Calderdale carbon neutral by 2038 will take the borough into the next stage of its fight against the climate emergency.
Robin Tuddenham, Calderdale Council's Chief Executive, said:
"I'm delighted to see the efforts of brilliant colleagues recognised in the MJ Awards shortlist. I have never worked with such a talented, creative and resilient senior team, and it's a huge privilege to be Chief Executive at Calderdale Council. Even before the current health pandemic, we were responding to the climate crisis and other huge challenges.
"The talent, resilience and kindness of Calderdale teams and our entire community are getting us through these difficult times together, ensuring we meet our Vision2024 aspirations to be a place where people want to live, work and invest."
Innovation in Children's Services
Despite national funding challenges for children with special educational needs and disabilities, Calderdale Council focuses on offering creative opportunities to help them meet their aspirations and live and work independently in their local communities.
The Council has worked closely with children, young people, their families, the voluntary sector and education and health providers to transform services for young people with special educational needs and disabilities, such as the support available to help them prepare for adulthood.
This includes internships, employment, short breaks, life coaching, independent travel schemes, emotional health and wellbeing support, and innovative alternatives to day care, including access to fitness facilities and work and volunteering experience.
Last year this work was recognised by Ofsted, the Care Quality Commission and IMPOWER's 'Which Councils are Best?' report.
Julie Jenkins, Calderdale Council's Director of Children and Young People's Services, said:
"We are highly ambitious for all of Calderdale's children and young people, and want them to have the best possible start in life. I'm thrilled that our work to give children and young people with special educational needs and disabilities the best opportunities has been recognised. It's really promising that we are seeing increasing numbers of people with special educational needs staying in education, employment and training in Calderdale."