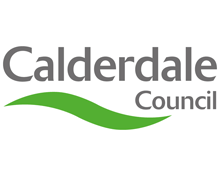 Calderdale Council is one of only 16 councils in the country who provide care for those who are assessed as having Moderate, Substantial or Critical needs. 
According to a report by Age UK, national spend on social care services for older people has significantly reduced since 2010. 87.5% of local authorities only provide care for those assessed as having Substantial or Critical needs. 
Despite budget pressures, Calderdale Council wants to ensure that older people in the borough get the help they deserve. By continuing to support people whose needs come into the Moderate, Substantial and Critical categories, we aim to look after those who are in need due to disability or illness, or because they might not have families, friends or neighbours to help them. 
One of the ways we're supporting older people is by committing to becoming a dementia friendly borough. Dementia is a growing problem in the UK. It is estimated that 1 in 20 people over 65, and 1 in 5 over 80 are affected by dementia. Over 670,000 people in England currently live with dementia (or condition), and this number is expected to double over the next 30 years. 
Calderdale Council is working with Alzheimer's Society to make the borough a Dementia Friendly Community. We will be inviting organisations from the public, private and voluntary sectors to join Calderdale Dementia Action Alliance. In addition to encouraging these organisations to become more dementia friendly, the Alliance will also act as a catalyst for the development of Dementia Friendly Communities across Calderdale.
 This will be done by: 
Raising awareness in the community for both people and businesses
Asking people to think how they could help people with dementia
Recognising that people with dementia can make a contribution in their community
 Calderdale Council's Cabinet Member for Adults, Health and Social Care, Cllr Bob Metcalfe, said: 
"I'm really pleased that we are one of the few councils that continue to provide care for those assessed as having Moderate needs. 

"We're all aware of budget pressures for the Council, but despite these limited funds, we continue to provide the advice and support needed for those who are finding it increasingly difficult to manage tasks at home due to failing health, age or disability. 

"Our work on tackling dementia also shows our commitment to increasing the awareness and understanding of the disease, and improving care for everyone affected."
For more information including a description of the four levels of eligibility for support visit Access to care or for details about our work with the Alzheimer's Society visit Dementia Friendly Communities(external link)