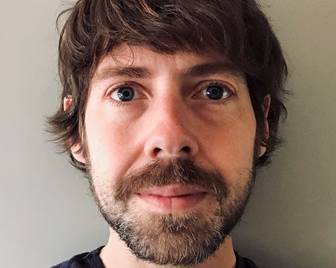 Calderdale's voluntary groups are invited to apply for grants of up to £25,000, to help communities recover from the COVID-19 pandemic, tackle poverty and build strong neighbourhoods.
Calderdale Council has launched two new funds for community organisations today (Monday 23 November) as part of its main voluntary sector grants programme. The funding programme was approved at the Council's Cabinet meeting on Monday 9 November.
Community groups are invited to apply for between £10,000 and £25,000 from the following two Council grants:
·      Supporting stronger neighbourhoods. Developing powerful and resilient neighbourhoods is always a priority, but even more so during the pandemic. Community action will be essential in helping Calderdale to rebuild and thrive. Applications should emphasise volunteering, social action and partnership working, especially in areas or with groups where there are fewer opportunities to get involved with community activities.
·      Advice and tackling poverty. Applications should focus on helping people to find and remain in jobs, protecting people's rights and giving important advice to the most vulnerable residents in Calderdale, to help reduce hardship and poverty.
Cllr Scott Patient, Calderdale Council's Cabinet Member for Climate Change and Resilience, said:
"We owe so many thanks to our local voluntary groups for helping to make Calderdale the kind and resilient place that it is. They have always provided valuable support to our communities, but this year's floods, immediately followed by the pandemic, have seen them rise to the challenge more than ever before, despite the tough financial situation.

"We know how much the work of our community organisations means to local people, and we are proud to support them in any way we can. We hope our new grants help them to continue to play a key role in delivering the Vision2024 for Calderdale by reaching and empowering our diverse communities."
The Council has a strong record of supporting and working in partnership with Calderdale's voluntary and community sector. The Council recognises the big difference that voluntary and community groups make to people's lives across the borough. The Council's commitment to the sector has been emphasised during the COVID-19 pandemic, with additional grants from the government's emergency funds helping groups to survive and support local people.
For example, volunteers have been delivering shopping to, and virtually befriending, residents most at risk from COVID-19, and they are playing a key role in the new #NeverHungryAgain campaign to end child food poverty in Calderdale. Council grants and support services help the groups to continue to deliver important services.
The Council's two new grants for Calderdale voluntary and community organisations opened for applications on Monday 23 November. The deadline for applications is 12 noon on Monday 21 December. Projects for these grants will run from 1 April 2021 to 31 March 2022. The minimum grant will be £10,000 and the maximum will be £25,000.
For an application pack and other information, please visit www.calderdale.gov.uk/v2/residents/community-and-living/grants/grants-voluntary-organisations