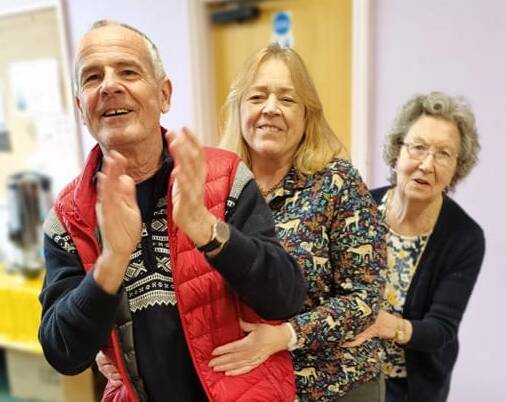 People struggling to cope with the cost of living will soon have access to further support.
The second round of the Calderdale Cost of Living Fund is now open for local community, voluntary and faith organisations to apply for grants to help residents through this difficult time.
The fund is worth over £500,000, with contributions from Calderdale Council, the West Yorkshire Combined Authority, the Community Foundation for Calderdale and the Department for Work and Pensions' Household Support Fund(external link).
Each organisation can apply for up to £10,000 to offer help in an emergency, to provide support with mental health and wellbeing, and / or to help people build resilience for the future.
Funds are available for the following areas of practical support and guidance:
Helping people with their energy bills for heating and lighting their homes, cooking and using water to drink, wash and clean.
Reducing food poverty by providing meals through food banks, food parcels, social supermarket stock or food vouchers.
Supporting people to stay warm and healthy by providing warm clothes, blankets, hygiene products and equipment such as fridges, freezers and ovens; broadband and phone bill support; essential transport-related costs such as repairing a car or buying a bike; or paying for energy efficiency measures to generate long-lasting savings for the household, including insulating hot water tanks, fitting draught excluders or replacing inefficient lightbulbs.
Providing warm / cool, welcoming spaces where people can access refreshments, activities and information on where to get further support. Feedback from the first round of the Calderdale Cost of Living Fund has shown great benefits from the 'warm and welcoming spaces' that opened across the borough to support people through winter. In addition to reducing household bills, people also made social connections, volunteered and received help to improve their lives.
Our Place, at Boothtown Methodist Church, is a Calderdale organisation that benefited from £4000 from the first round of the Cost of Living Fund. Through winter it provided a warm space, transport, activities, games, entertainment, hot meals and refreshments for people with disabilities, carers, former carers and supported people of all ages.
Melanie Rumble, Coordinator at Our Place, said:
"We have had new attendees who are really struggling at the moment. They comment that it's like having a day out, but not having to worry about the cost, not being cold, isolated or alone and being able to get support not only from people like us but from their peers who make them realise that they are not struggling alone.

"Julie started attending our warm spaces sessions with her daughter in January, which thanks to the Cost of Living Fund we are able to offer for free. She is a carer for her daughter, has disabilities herself and often struggles to take her daughter out. To reduce her outgoings, Julie doesn't have hot meals and often stays home feeling quite isolated.

"Julie can socialise whilst her daughter mixes with others, they are able to take part in activities, and Julie can have a hot lunch and as many cups of tea as she would like! This service had made such a difference to Julie's mental wellbeing. Her daughter has also greatly benefited from attending, she has made friends within the group and taken part in activities that she would not normally engage in."
Cllr Sarah Courtney, Calderdale Council's Cabinet Member for Towns, Tourism and Voluntary Sector, said:
"Calderdale's community organisations do a fantastic job of supporting our priority to reduce inequalities. The Cost of Living Fund is part of a whole package of support that the Council, our partners and communities have been providing since the cost of living started increasing.

"We know that this support is offering a vital lifeline for people who are struggling not only with money, but with their mental health. We're keen for applications to the relaunched Cost of Living Fund to emphasise wellbeing support as well as the more practical solutions."
Steve Duncan, CEO of the Community Foundation for Calderdale, added:
"We have a history of being resilient in Calderdale, so when facing the cost of living crisis, it has been vital that this partnership working will offer grants to help offer practical support and guidance to people in our local community."
Calderdale community organisations can apply for funding at https://ukcf.secure.force.com/forms/Generalover1500/CalderdaleCostofLiving(external link) until 10am on Friday 25 August 2023. Grants apply for the period from September 2023 to the end of March 2024.
Please contact rachelb@cffc.co.uk, grants@cffc.co.uk or 01422 349700 for help with applications.
For more help and support with money and wellbeing, please visit https://new.calderdale.gov.uk/benefits/money#energy-costs
Building resilience is a theme of the Vision 2024 for Calderdale. The year 2024 marks Calderdale's 50th birthday. Where do we want to be by 2024? Get involved with the debate on Twitter with #VisionCdale2024 and find out more at www.calderdale.gov.uk/vision