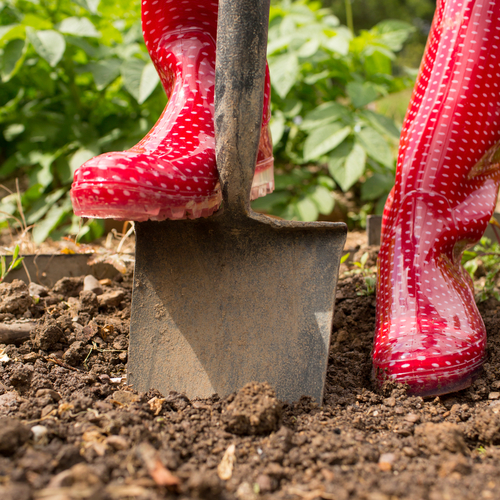 Joint press release with The Soil Association
More Calderdale schools than ever are being recognised for offering nutritious, freshly prepared meals as part of the national Food for Life (FFL) programme.
Since 2012, Calderdale Council and the Calderdale Clinical Commissioning Group (CCG) have funded FFL, to engage with communities, working with Calderdale schools, nurseries, hospitals and care homes to make healthy, tasty and sustainable meals and food education the norm for all.
Over 70 Calderdale schools are enrolled with the FFL School Awards Programme, and Calderdale is leading the way in good practice for both primary and secondary schools.
Calderdale now has two schools that have achieved Gold status. Gold schools are hubs of good food culture in their community, actively involving parents and community groups in cooking and growing activity. To achieve gold, a school's menu uses at least 15% organic and 50% local ingredients, and like all our awarded schools, 75% is freshly prepared and uses sustainable sourced fish and ethical and environmentally friendly food whenever possible.
Just 30 schools nationwide have ever reached this level of accreditation, and the William Henry Smith School in Brighouse has just been awarded Gold, joining Ravenscliffe High School near Halifax in achieving this impressive accolade.
In addition to this, Sowerby Bridge's Bolton Brow Primary were recently crowned winners of FFL's national Roast Dinner Day competition; their annual celebration of school cooks and caterers who work so hard to serve nutritious, freshly prepared and locally sourced dinners in schools on a daily basis. The only school cook to blog, Rachel Fleming impressed the judges with the home-made bread, choice of locally sourced roast beef or pumpkin lasagne and the beautiful fruit platter she and her team prepared, serving 40 parents and making 200 Yorkshire puddings for lunch!
Rachel has worked in the school kitchen since 2013 and has been instrumental in transforming Bolton Brow's food since they took the meals 'in house'. She became the school cook this autumn and is a part of the Calderdale Cooks Network which has provided support to over 60 network members over the past three years. With over half of all schools in Calderdale catering 'in house', this peer to peer support is invaluable.
Bolton Brow head teacher, Mr Burns, said:
"Rachel is extremely passionate about her role and is always looking for innovative and exciting ways to develop the menu and promote the benefits of school dinners to children, their parents and our local community.  Roast Dinner Day is just one example of how she has done this and she has a wide variety of other plans to maintain and enhance the profile of Bolton Brow's food.  As a result of her hard work and creativity we have seen the number of meals served increase from an average of 90 meals per day to 154!"
Also, as part of the Calderdale Food for Life programme, secondary pupils from Sowerby Bridge High School, Park Lane Learning Trust, Halifax Academy and Crossley Heath School recently participated in an exciting and innovative Royal Society for Public Health (RSPH) qualification, 'Youth Health Champions', a Level 2 Certificate equivalent to a GCSE.
The qualification challenges students to take the lead in health promotion and to deliver health promoting campaigns in their schools. Food for Life has worked closely with RSPH (a FFL national partner) to add value to this qualification by making links to the Food for Life School Awards Programme and by supporting students to create a healthier and more sustainable school food culture.
All of this fantastic work has been made possible by the support from the Council's Public Health team and the Calderdale Clinical Commissioning Group.
Calderdale Council's Cabinet Member for Public Health, Wellbeing and Engagement, Cllr Simon Young, said:
"The Food for Life programme helps to build healthy eating knowledge in schools and communities; educating people about the food we eat, where it's come from and how to eat healthily.

"From a standing start in 2012, we are now raising the profile of Calderdale nationally, and it's fantastic that Calderdale schools are being recognised for the hard work they're putting in to transform local food culture."
To find out more about Food for Life in Calderdale, please contact Leon Ballin on lballin@soilassociation.org of 07917 230121.