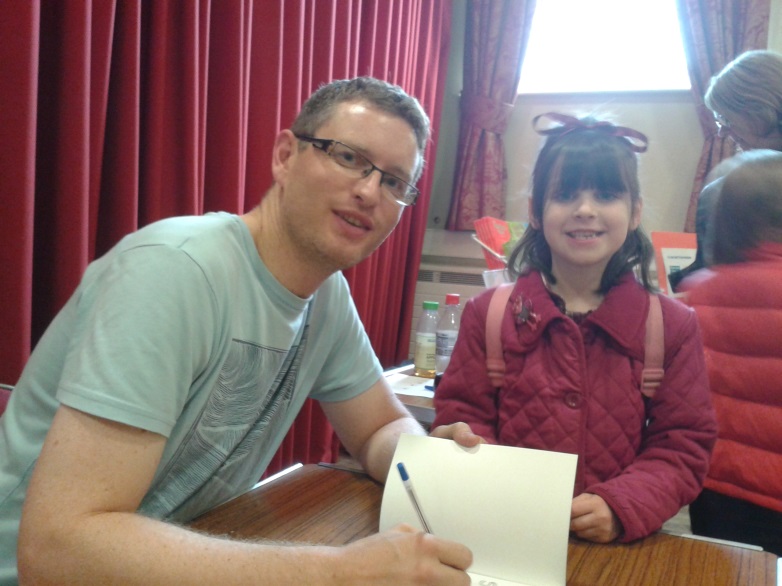 Young readers in Calderdale were treated to a celebration event in recognition of their summer reading achievements. 
Last Monday (26 October)  nearly 500 children attended the event, which was held at Brighouse Civic Hall, to receive rewards for completing Calderdale Libraries' Summer Reading Challenge. 
This year's challenge, Record Breakers, was bigger and better than ever.  Over 1200 children completed the task of reading six library books over the summer holidays, joining the challenge in one of 22 libraries across the borough. 
Children were rewarded along the way with smelly stickers and fun fact sheets. If they read all six books they won a fantastic prize and certificate. 
All those children who completed the challenge and read six library books were invited by the Discover Libraries team to Monday's grand celebration event, which featured children's author and poet Conrad Burdekin. Conrad read some of his work and signed books for children in a raucous rhyme filled, fun, family session. 
One of the parents attending the event said: 
"It's been really good fun. It's great to celebrate children's reading with such an inspiring author, thank you!" 
Calderdale Council's Cabinet Member for Communities, Cllr Steve Sweeney, said: 
"The Summer Reading Challenge is always popular, but it's so impressive that over 1,200 children managed to read six books over the school summer holidays. It's a great achievement and we clearly have plenty of young book worms in Calderdale. 

"There's plenty for young people to discover all year around in Calderdale libraries, so call in to your local library today to see what you're missing out on."