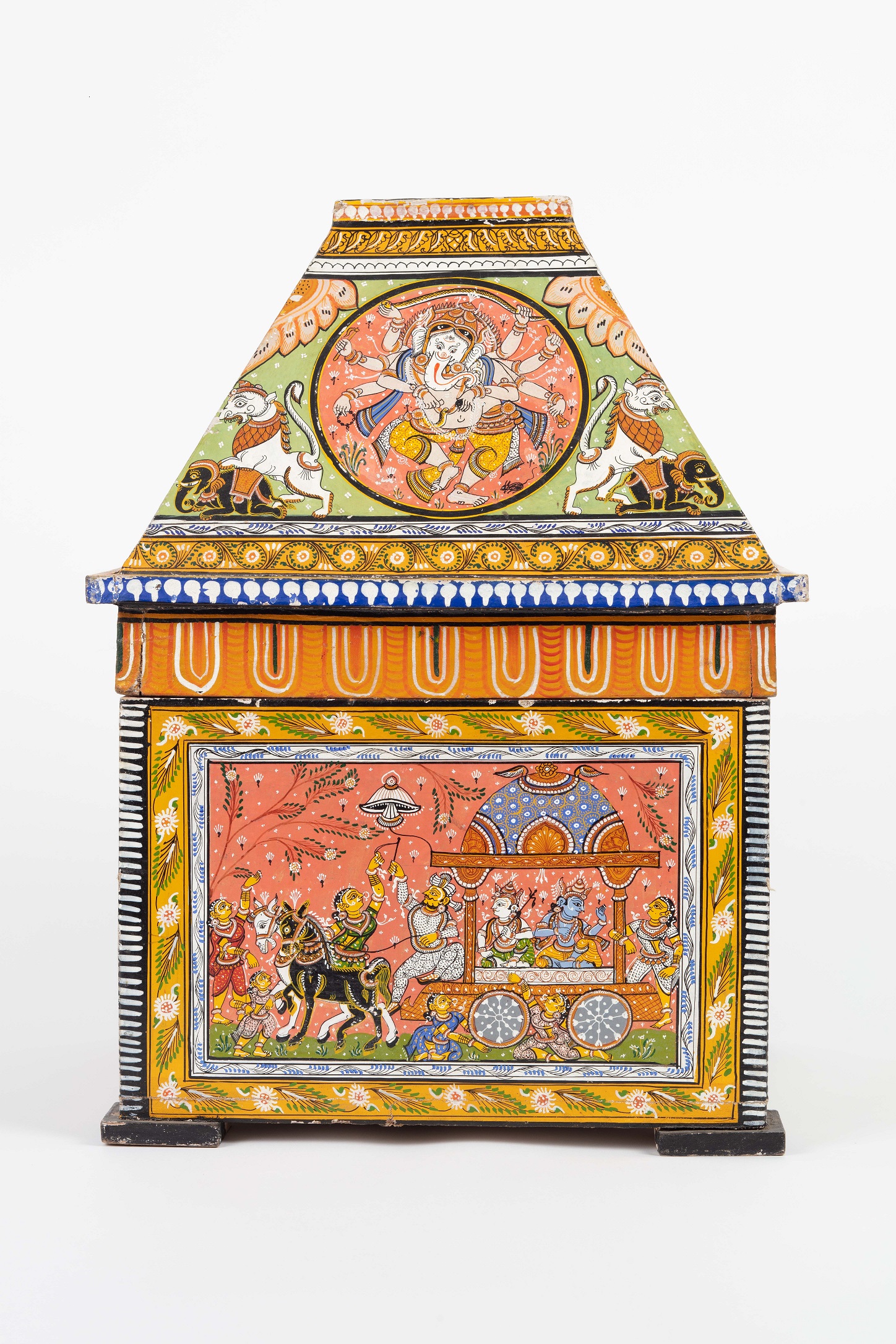 Bankfield Museum, near Halifax, is celebrating South Asian Heritage Month with a special display of some of the highlights of its collection of South Asian art and cultural objects.
From Saturday 16 July, Bankfield will host the special exhibition which features as part of the Calderdale South Asian Heritage Festival. This month-long programme of events has been commissioned by Calderdale Council, and celebrates the long and rich history of British Asians and the positive impact they have within the borough.
Bankfield Museum has also collaborated with Halifax Opportunities Trust and members of the local South Asian community to develop themes and loan contemporary objects which reflect both the Asia of the past and the contribution of Asian communities on modern Calderdale.
Objects on display include intricate hand-stitched textiles and examples of elaborate wedding apparel and ceremonial costumes. There are also displays showcasing the beautiful and meaningful objects which characterise the changing face of South Asian heritage.
Calderdale Council's Cabinet Member for Public Services and Communities, Cllr Jenny Lynn, said:
"This wonderful exhibition will celebrate the vast and varied history of South Asia and will include stunning items from Calderdale Museums collection, featuring intricate objects and opulent fabrics and textile designs.

"The displays have been put together with the help of our local South Asian communities to ensure they also reflect life in modern-day Calderdale."
The exhibition runs until the end of the year and Bankfield Museum is free to visit. Find out more about this and other exhibitions at Calderdale Museums, at https://museums.calderdale.gov.uk/
The full programme of events for the South Asian Heritage Festival brings together leading British Pakistani and Indian writers and performers plus local businesses and community groups at venues across Calderdale. Calderdale libraries will also feature displays and events to complement the celebrations.
The festival will begin with a special day of celebration at The Piece Hall on Saturday 16 July which will feature Indian drumming, henna painting, calligraphy arts, face painting, antique Pakistani jewellery, handmade bags and free, fun, family activities in the main courtyard. There will also be a music workshop and readings at Square Chapel over that weekend.
On Saturday 23 July, Square Chapel will host a screening of acclaimed film 'Lakeer' followed by a Q&A with the film's producer, while on the same day, the Victoria Theatre hosts a comedy club with some of the best South Asian comedians on the comedy circuit.
To view the full programme, visit https://www.visitcalderdale.com/the-south-asian-heritage-festival/(external link)
The Leader of Calderdale Council, Cllr Tim Swift, said:
"In Calderdale, we're proud of our diverse population and value the strong contribution our Asian communities make to life in the borough today.

"I'm delighted that the Council has commissioned this festival, celebrating South Asian heritage through film, performance, art and exhibitions. The rich and varied festival programme reflects the many ways that South Asian culture is woven into the fabric of life in Calderdale and we're looking forward to supporting the events, many of which are in Council venues."
ENDS