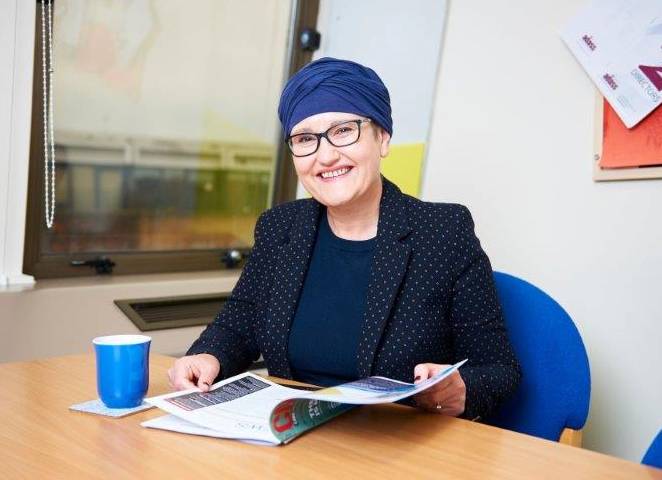 Message from Calderdale Council's Director for Public Health, Debs Harkins:
"With the summer now upon us and the restrictions feeling like a distant memory for many of us, it can be easy to forget or even ignore the fact that we are still living with COVID-19. However, like the rest of the country we are seeing high rates of the virus and the impacts that accompany it, so it's important that we remain mindful of the risks and take conscious steps to mitigate them.
 
"More than 1 in 20 people in Calderdale currently have COVID, the highest rate in the Yorkshire and Humber region. Unfortunately, this is having a significant impact in hospital admissions and care homes, and the hot weather we are experiencing may increase numbers further. 
 
"Although vaccination, previous infection and improved treatment are preventing serious illness for many of us, it's important that we continue to show kindness and consideration to others who are more vulnerable to the virus and take measures to help protect the business continuity of services that really matter to Calderdale residents.
 
"These small things will make a big difference:
If you've tested positive or you have symptoms, stay at home if you can and try to stay away from others.
If you're not up to date with your vaccines, it's not too late to get vaccinated. You can easily book online – just search for COVID vaccine. It's the best thing we can do to protect ourselves from the virus.
Over 75s and people with a compromised immune system can have an extra booster, often called the spring booster. It's really important that those eligible for this extra dose book an appointment – it is still available even though we are now in summer.
Be kind. Remember that there's a lot of COVID about and be considerate, especially to people who are older or have a compromised immune system, many of whom have told us that they feel excluded from the opportunities that living with COVID present.
"Enjoy the sunshine over the next few days and let's keep doing our bit to protect ourselves, our communities and our fantastic services."