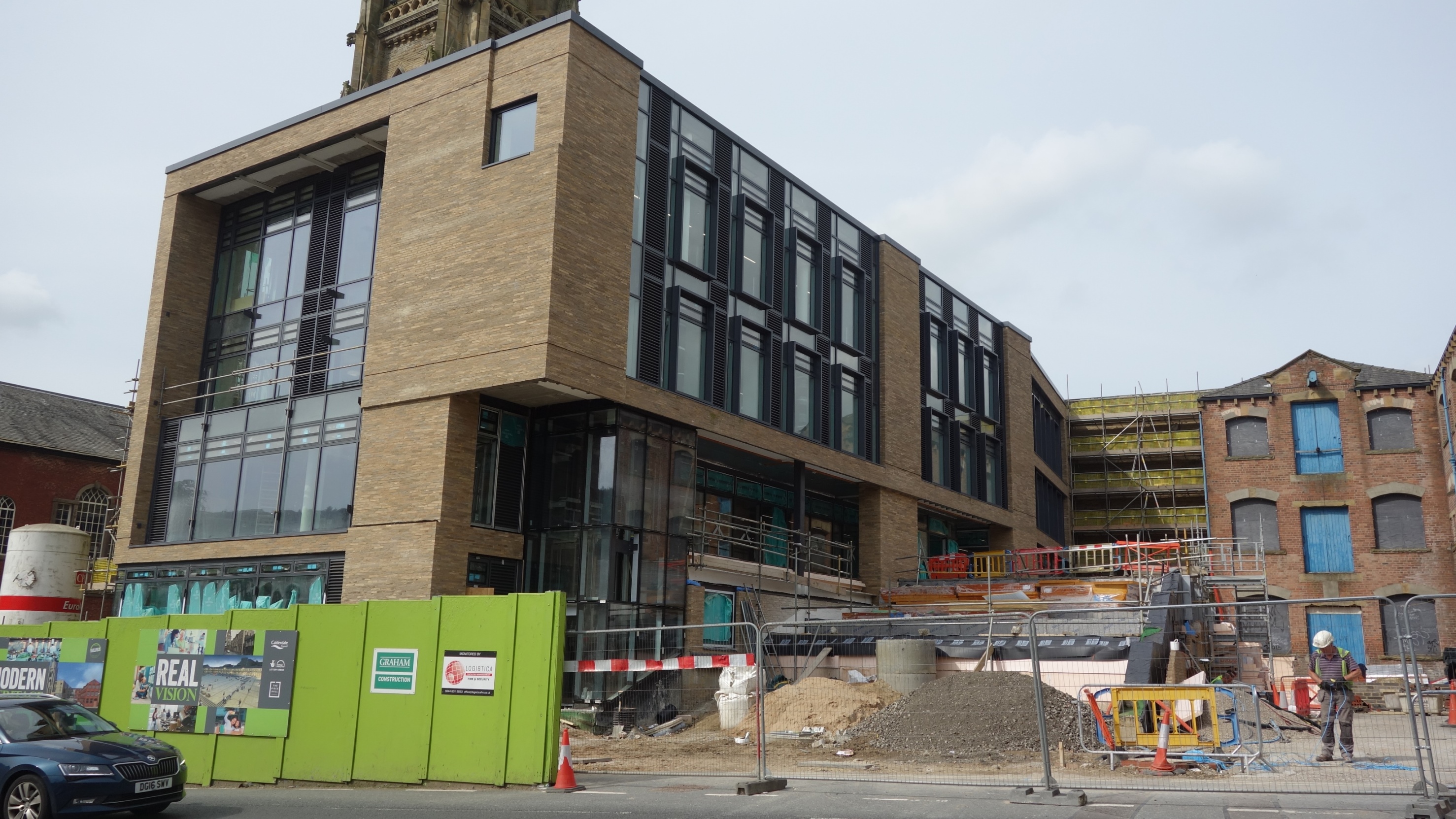 The removal van has been booked and library staff are gearing up for the big move now that the official opening date for the new Central Library and Archive in Halifax has been announced.
Over 107,000 items, including books, maps, photographs, DVDs and CDs will be carefully packed up ready to be moved, in a process which will take around 15 days to complete.
New stock, worth around £40,000, has been ordered and will be delivered directly to the new library ready for the opening.
Library staff are also co-ordinating the removal of specialist retained furniture and contents from the old library to the new Central Library and Archive including map chests; microform cabinets, readers and scanners and filing cabinets.
The current library at Northgate will remain open throughout the move, although access will be limited to the ground floor to enable the packing up of stock and equipment from all three floors of the building.
The library will be closed all day on Thursday 6 July so that staff can make the ground floor ready.  From Friday 7 July there will be a reduced library service, however computers will be available for use and there will be a range of stock to borrow. The Reference and Local Studies Library will not be available.
The opening hours for the library will be temporarily reduced from Monday 10July so that staff can work on the move to the new site:
| | |
| --- | --- |
| Weekdays excluding Wednesdays | 9.30am to 5.30pm |
| Wednesday | CLOSED |
| Saturday | 9.30am to 4.00pm |
The Visitor Information Centre will continue to operate throughout.
Calderdale Council's Cabinet Member for Neighbourhoods and Communities, Cllr Susan Press said:
"The Central Library will offer a reduced service for the time it will take to move the stock from the Northgate site to our beautiful new, purpose built, state-of-the-art library next to the Piece Hall.
"Staff are working hard to minimise the disruption to library users in the meantime and we're all really looking forward to welcoming them into the new building."
The new Central Library will have new opening times, and will be available to the public six days a week:
| | |
| --- | --- |
| Monday | 9.30am to 6.30pm |
| Tuesday | 9.30am to 6.30pm |
| Wednesday | 9.30am to 12.30pm |
| Thursday | 9.30am to 6.30pm |
| Friday | 9.30am to 6.30pm |
| Saturday | 9.30am to 4.00pm |
| Sunday | CLOSED |
West Yorkshire Archives will commence their move when the environmental conditions of the strongroom in the new facility are at the correct levels of temperature and humidity.
The new Central Library and Archive, which has been wholly funded by the Council, will be officially opened by Calderdale Council's Mayor, Cllr Ferman Ali, on Saturday 9 September 2017.
Find out more about the new Central Library and Archive at www.calderdale.gov.uk and on Twitter @CMBClibraries.