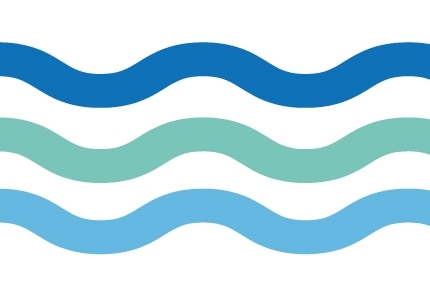 The public are being invited to give their views on plans to reduce flood risk in the Calder Valley at a number of drop-ins this month.
People will have the opportunity to find out about the work the Environment Agency and partners including Calderdale Council, Canal and Rivers Trust, Yorkshire Water, National Trust and Slow the Flow Calderdale are doing to reduce flood risk in the area.
The Hebden Bridge drop-in will be the first time residents will get to see plans for the town's flood alleviation scheme, which will improve the protection to up to 500 homes and businesses. This scheme will be available for consultation at the 27 June event at Hebden Bridge town hall.
Also on show at the drop-ins will be the second phase of the Upper Calder flood risk reduction schemes which will investigate, and where feasible, improve the protection to homes and businesses in Brighouse, Walsden, Todmorden, Hebden Bridge, Mytholmroyd, Midgley, Luddenden Foot, Sowerby Bridge, Copley, Ripponden, and Halifax.
The drop-in events are being held at:
26th June – Brighouse civic Hall, Bradford Road, Brighouse, HD6 1RW – open 11am – 7.30pm 27th June – Hebden Bridge Town Hall, St Georges St, Hebden Bridge, HX7 7BY – 11am – 7.30pm 29th June – Todmorden Town Hall, Bridge St, Todmorden, OL14 5AQ – 11am – 7.30 pm 3rd July – Sowerby Bridge Methodist church, Tower Hill, Sowerby Bridge HX6 2EQ – 11am to 6.30pm.
The Calderdale Flood Action Plan, launched in October 2016, sets out actions that will see over 1,600 homes and businesses in the area better protected and communities made more resilient. It also outlines actions for organisations and communities to work in partnership to develop better ways of managing rivers and the land.
Environment Agency Flood Risk Manager Adrian Gill said: "The Calderdale Flood Action Plan represents a step change in the way we manage flood risk in Calderdale. It sees local communities at the heart of the process, and that is why we are bringing our design considerations to the public as soon as possible.
"The plan is a living document and will require the ongoing support of communities, businesses and partners to drive action which will reduce flood risk and enhance communities across Calderdale."
The Government has made available £55 million in Calderdale for flood defences – £35 million of which is new funding agreed since the December 2015 floods.
Mr Gill said: "We are working to make sure we spend money where it can most help the communities of Calderdale prepare for and protect against the effects of flooding. The plan strikes a balance between our investments in flood defences and other government investments in the environment, farming and water quality."
 Cllr Tim Swift, Calderdale Council's Leader, said:
"We encourage residents across Calderdale to come along to the drop-in events to find out more about the ongoing work to improve flood resilience, and to share their views on upcoming and proposed schemes. There will also be opportunities to ask questions to the Council and our partner organisations about flood recovery and protection."
To find out more about the community drop in sessions please refer to www.eyeoncalderdale.gov.uk(external link), www.slowtheflow.org.uk(external link), view the plan, search for 'Calderdale Flood Action Plan' on the internet.