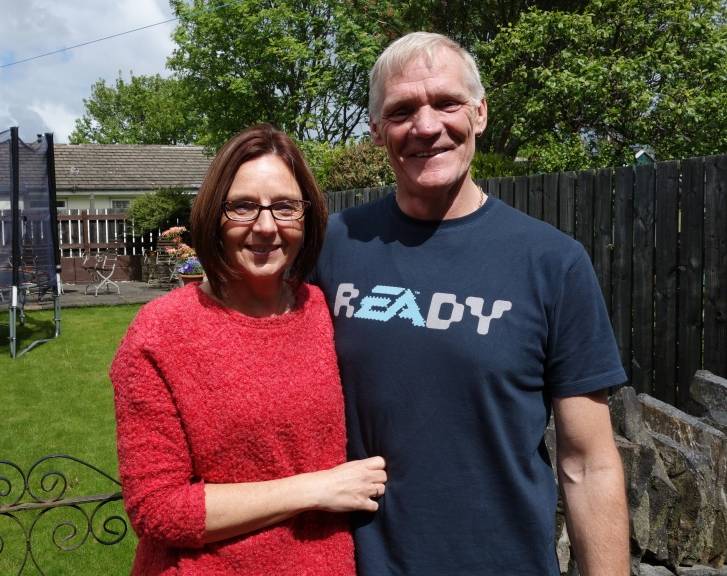 During Foster Care Fortnight (Monday 1 to Sunday 14 June 2015) Calderdale Council is stepping up its campaign to recruit more foster carers.
More than 200 people have asked about becoming fosterers in the last 12 months and the Council has recruited over 70 new carers since launching the campaign in 2012. 
That's a great outcome, but we still need more people to come forward, especially to foster teenagers and siblings. We work all year round to boost numbers, and during Foster Care Fortnight – the Fostering Network's national campaign to raise the profile of fostering – we are introducing new adverts, posters and social media marketing to dispel myths and highlight the benefits of fostering older children, brothers and sisters.
In Calderdale, like the rest of the country, there is a shortage of foster carers for teens and siblings, and this is often because of the perception that they are more challenging to look after. Teenage years can be a difficult time, but with someone to listen, trust, guide and support, teens can achieve their full potential – which can be life changing for them and incredibly rewarding for foster carers. When moving in with a foster family it can be comforting and reassuring for siblings to have each other for extra support.
Calderdale Council's Cabinet Member for Children and Young People's Services, Cllr Colin Raistrick, said:
"I'm delighted with the success of our fostering campaign so far, but we're not going to stop there. We want more people to come forward as foster carers, especially for teens, brothers and sisters. Fostering makes a massive difference to children and young people, but we know there are certain things that might put people off coming forward. During Foster Care Fortnight we are working to dispel myths, raise awareness of the benefits of fostering and encourage potential fosterers to get in touch.

"Fostering teenagers and siblings can be a challenge, but our friendly and experienced fostering team is always there to provide support, and local foster carers consistently tell us how hugely rewarding it is. And what really matters is that someone has the commitment and skills to give a loving, stable home to those who haven't had the best start, to help them enjoy life and grow into confident, independent adults reaching their full potential.

"Wherever possible, we want to make sure teenagers don't have to change schools when they're approaching important exam times, and that brothers and sisters can stay together. That's why we want as many people as possible to come forward locally."
People thinking about becoming foster carers can find out more in Halifax town centre on Tuesday 9, Wednesday 10 and Thursday 11 June 2015, from 10am to 2pm. A group of local foster carers are setting up a pop-up shop at the top of Woolshops Shopping Centre, where they will be on hand to give advice and answer questions. Visitors will also be able to talk to the Council's fostering team and take away information. Refreshments and children's activities will be available.
Fostering is a real career option – all foster carers with the Council receive financial support and training. The government is now supporting young people remaining in foster care until the age of 21, by ensuring foster carers are financially supported until this time. Previously foster carers were only supported financially until the young person reached 18. People from all walks of life can foster – we consider applications regardless of someone's class, race, culture, sexual orientation, marital status or disability.
The Council has worked hard to reduce the fostering process from 12 to six months. There are six stages – initial enquiry, registration of interest form, home visit by the Council's fostering team, training, formal application form, and formal assessment. The team will support you through every stage.
To see for yourself the real benefits of fostering in Calderdale, and to register your interest, head to www.calderdale.gov.uk/fostering or call 01422 288001.
For information about upcoming events and information sessions, please get in touch with the Council's fostering team at fostering@calderdale.gov.uk 
Rachel and Steve's story
Rachel Joyce and Steve Wootton from Halifax have been fostering for just over a year. They have cared for six young people so far – mainly teenagers – and are currently fostering James*, age 15, and Adam*, age 16. They also have a son, Jack, who is 15.
"It's been life changing and so rewarding for us. Knowing that we're helping young people to be safe and happy is a brilliant feeling," said Steve.
When Rachel was made redundant from her job, she was looking for a change. She said:
"I got another job but knew I didn't want to do it forever. I wanted to make a difference to young people who haven't had the best start in life and knew we could offer a stable and loving home, so fostering was the perfect next step.

"We didn't originally set out to foster teenagers, and we know there can be preconceptions about what they're like, but it's been a lot easier than we imagined. It can be challenging at times, but setting boundaries, listening, being patient and offering guidance has helped."
Steve added:
"Fostering teens is so worthwhile. They already have some independence, you can help them make choices at a critical time of their lives, and it's easier to stay in touch when they have left your care. It's really rewarding to help them develop – at the moment we're supporting James to choose his school subjects and manage his money. It's great to hear that our previous foster children are doing so well too, and it feels good that we've played a part in their lives."
Rachel said that she and Steve are constantly learning and that they can always get help if they need it.
"Support from the Council is always there when we need it. We regularly go to their training sessions, which are a great way to build our skills, meet other foster carers and make new friends. We share advice with each other and do group activities together with the children.

"Fostering is my career and has changed our lives – and the lives of young people – in so many ways. We will definitely keep fostering for as long as we possibly can."
Steve would recommend fostering to anyone thinking of coming forward:
"It can be challenging to make a young person feel at home and that they belong, especially when you have children of your own, but helping them to settle and seeing them happy is incredibly rewarding. And don't be worried about fostering teenagers. We all see ourselves as a family and Adam recently told us he wants to stay with us permanently – what a feeling!"
* The young people's names have been changed to protect their anonymity.