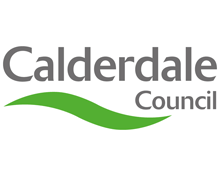 Changes to Council Tax which could help bring more empty homes back into use and introduce exemptions for flood and fire victims will be discussed by Calderdale Council's Cabinet on Monday 7 October.
The Cabinet will be asked to recommend to full Council a report on proposed changes to the policy on Council Tax discounts and premiums for empty homes.
One of the report's recommendations will be to ask home owners who leave their property empty for over two years to pay 100% of the Council Tax charge plus an additional 50% empty homes premium.
Councillor Barry Collins, Cabinet Member for Economy and Environment said:
"There is a shortage of housing in Calderdale.  It's vital that we make more, high quality homes available and this proposed change supports the delivery of the Calderdale empty homes strategy. Properties which are left vacant for years blight communities.  These changes should help to tackle this problem and at the same time provide much needed homes."
New owners, who bring a long term empty home back into use within one year of purchase, could receive an additional incentive.  The Cabinet will be asked to consider the repayment of the empty homes premium to the new owner from the time of the change of ownership until the time when someone moves in.
The Cabinet will also be asked to recommend to full Council a temporary 30 day Council Tax exemption, when a property first becomes vacant.  This recognises the transition period between owners or new tenants and will help the Council to monitor the number of empty homes in the area.
The final recommendation within the report is for the introduction of an emergency Council Tax exemption of up to six months for owners who have temporarily moved out of a flood or fire damaged property.
Councillor Steve Sweeney, Cabinet Member for Communities said:
"Losing your home, even temporarily, through a fire or flooding is distressing and can be expensive.  By providing this exemption we want to support people, and communities, which are trying to get back on their feet in difficult circumstances."
Calderdale Council's Cabinet will discuss the proposals at 6pm on Monday 7 October 2013 at Halifax Town Hall.