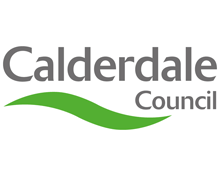 A new strategy to boost local businesses and strengthen the local economy will be discussed by Calderdale Council's Cabinet on Monday 7 October 2013.
The draft 'Business and Economy Strategy: 2014 – 2020' sets out the Council's ambitious programme to support business and enterprise; attract inward investment; develop the skills of the local workforce and increase job opportunities for the next six years. 
Councillor Barry Collins, Cabinet Member for Economy and Environment, said:
"Calderdale's Economic Task Force has developed this ambitious strategy after identifying areas where we can stimulate growth, attract new firms to the area and provide additional support to existing businesses to help them expand. 

"Local companies tell us that they are optimistic about the future and that Calderdale is a great place to live and work. Now we want to ensure this message reaches the wider economic community, making Calderdale a national and, in some cases, international destination for business."
In January 2013 Calderdale, Kirklees and Wakefield Councils jointly commissioned an independent survey of businesses within each area. 
The survey found that businesses in Calderdale are performing well and reported that they would be willing to recruit apprentices, new graduates and unemployed residents.  Many businesses are considering expansion but they also identified a need for workforce skill development. 
The survey found that there is a strong link between businesses which had experienced high growth in the last five years and those which had received mentoring support.
The strategy, which responds to some of the survey findings, covers six themes:
Key account management – we have identified the top 20 businesses within Calderdale and will work closely with them over the next few years.  We will also work with key sectors which we predict will grow over the next few years: the creative and digital industries; financial and business services; advanced manufacturing and engineering and green businesses.
Site unlocking – we will dedicate resources to opening up new sites and buildings to house our growing businesses and attract new companies to Calderdale.
Enterprise culture – we will continue to offer a full range of free services to businesses such as one to one advice, training support and access to finance.  We will also create projects to encourage the development of enterprise skills in disadvantaged areas and with young people throughout Calderdale.
Employability – the Council is working to identify and develop workforce skills in areas where there are shortages, for example within advanced engineering and manufacturing.  We will also increase the number of pre-apprenticeship and traineeship places, apprenticeships and paid work experience placements.
Marketing Calderdale – Calderdale is uniquely positioned between Greater Manchester and West Yorkshire and is the perfect place to invest and thrive as a business.  This is a great selling point for us to use to promote Calderdale as a base to the wider economic community.
Financial resilience – we will continue to help businesses remain resilient through difficult trading times.  We will promote a range of loans and grants to help them to grow and expand even when credit is not easily available.  We are vigorously supporting new house building and this is one of the drivers which help to maintain our local economy.  We will also review the way that we buy products and services, so that local businesses are able to win Council contracts wherever this is compatible with good process and value.
If the report is approved by Cabinet on 7 October 2013 there will be a wide ranging consultation on the draft strategy, including a business breakfast event in October.
The strategy is available to view at http://www.calderdale.gov.uk/business/Draft-Business-and-Economy-Strategy-2014-2020.pdf