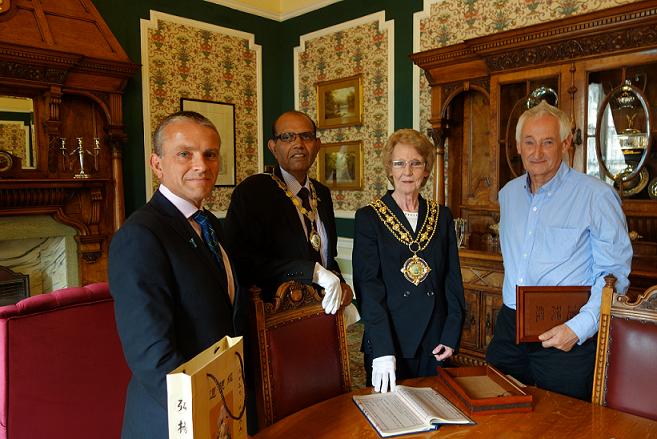 In the week that Yorkshire was named one of the top three places in the world to visit in 2014, China – one of the fastest growing economies – has recognised Calderdale as the place to be for tourism and business.
Calderdale Council is busy planning a visit from a delegation from the Yingtan province in China. The delegation will be visiting Calderdale to discuss developing links to support tourism, economic development and digital access learning from the EU-China Smart Cities Project.
Like Calderdale, Yingtan is putting a major effort into developing tourism, having a similar combination of heritage and landscape. Its population of 2.3 million is only two hours away from Shanghai; it has beautiful landscape and is famous for being one of the birthplaces for Taoism. Formal links and friendship between Calderdale and Yingtan offers exciting potential to enhance visits to the borough in the year of the Tour De France Grand Depart, especially at a time when improved links by air between China and Manchester Airport are taking shape.
The developing friendship between Calderdale and Yingtan were marked recently when the Mayor of Calderdale, Cllr Ann Martin, received a ceremonial gift from the Mayor of Yingtan on behalf of Calderdale.
Robin Tuddenham, the Council's Director for Communities and Business Change, who had led the development of this work with local specialist support, said:
"It's really exciting that Calderdale is building links and collaboration with China at a time when we are working to build ambition for the borough, enhance growth and tourism. This is in line with Visit Britain's national focus on the tourism market, but we are intending to make this a much wider opportunity to support job creation, and to further our aspirations for digital innovation."