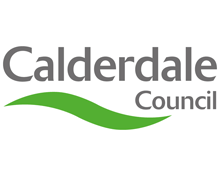 Calderdale Council's Cabinet will consider recommendations to boost local businesses, including a grant of £41,000 to support the local retail sector in the run up to Christmas 2014, at a meeting on 31 March 2014. 
The proposal is one of three which have been made by the Council's Economic Taskforce, which works to support and sustain the Calderdale economy, for the benefit of residents, companies and communities in the area.
 At Christmas 2013 similar funding was awarded to local initiatives to support seasonal trading and the response was very positive from the towns across Calderdale. The early allocation of the grant this year will provide the maximum time for planning pre-Christmas activity. The award will be in addition to the £90,000 already allocated for Christmas lighting within the 2014-15 Council budget.
 Calderdale Council's Cabinet Member for Economy and Environment, Cllr Barry Collins said: 
"Whilst the economy is clearly strengthening, it is important that we continue to support our local businesses by developing networks, enhancing the skills of our workforce and encouraging the growth of local supply chains. Initiatives like these are critical in building the economic resilience which will allow our companies to prosper and our communities to flourish." 
The Economic Taskforce also recommends a £30,000 commission to support local community enterprises from April 2015, bringing together the Council and local social enterprises. This funding will provide practical support for local community organisations and projects, for example helping them to identify and secure funding. 
Previous projects include Calderdale Industrial Museum Association (CIMA); Incredible Edible, Todmorden and Victoria Theatre. 
 The report also recommends the Cabinet consider continuing to provide financial awards to organisations which support and promote local businesses.  
Cabinet members will be asked to approve a grant of £11,000, for two years, for Calderdale and Kirklees Manufacturing Alliance (CKMA), in the expectation of a matching award from Kirklees Council. CKMA has over 300 members from the manufacturing sector. It actively encourages local purchasing between businesses within the alliance, supports local supply chains, provides an 'ask the expert' service and offers access to training and regular updates on the sector.
 A grant of £10,000 for Creative Calderdale, for the next two years, has also been included in the recommendations, subject to their introduction of a member subscription scheme. The organisation hosts a well-attended event programme, including network meetings, to support local creative businesses.  The grant will allow Creative Calderdale to develop its website so that businesses can use it to search for tenders, advertise jobs and encourage collaboration across the sector.
Calderdale Council's Cabinet will meet at 6pm on Monday 31 March at Halifax Town Hall.