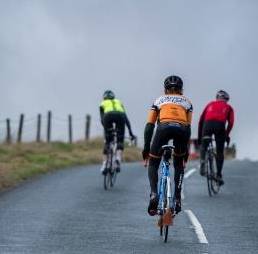 How can your business make the most of the Tour de France?  
All businesses in Calderdale will be receiving an information leaflet highlighting the opportunities around the Tour in Calderdale and also advising them to plan ahead to keep their business running during the busy weekend. 
There will be lots of extra people in Calderdale on the race weekend, and this is an excellent opportunity for local businesses to reach new customers and partners.  Businesses are being advised to exploit the opportunity not our visitors.
 Leader of Calderdale Council, Cllr Tim Swift, said:  
"There are lots of opportunities for local businesses to make the most of this once in a lifetime event.  As well as the race weekend, there will be lots of chances to get involved in the 100 day cultural festival and local knowledge gives our businesses an advantage in securing new and repeat business." 
As well as the leaflet, the Council has been organising consultation events giving the opportunity for businesses to come along and ask questions about the practicalities of the weekend. Why not come along to one of our consultation meetings to keep up to date with tour information, find out what other businesses are doing and network?  A list of dates/locations are available through the ward forums taking place in Todmorden, Hebden Bridge, West Vale, Elland and Ripponden throughout April and May. See www.calderdale.gov.uk for more information. 
Full details of the Tour can be found at http://letour.yorkshire.com/(external link)