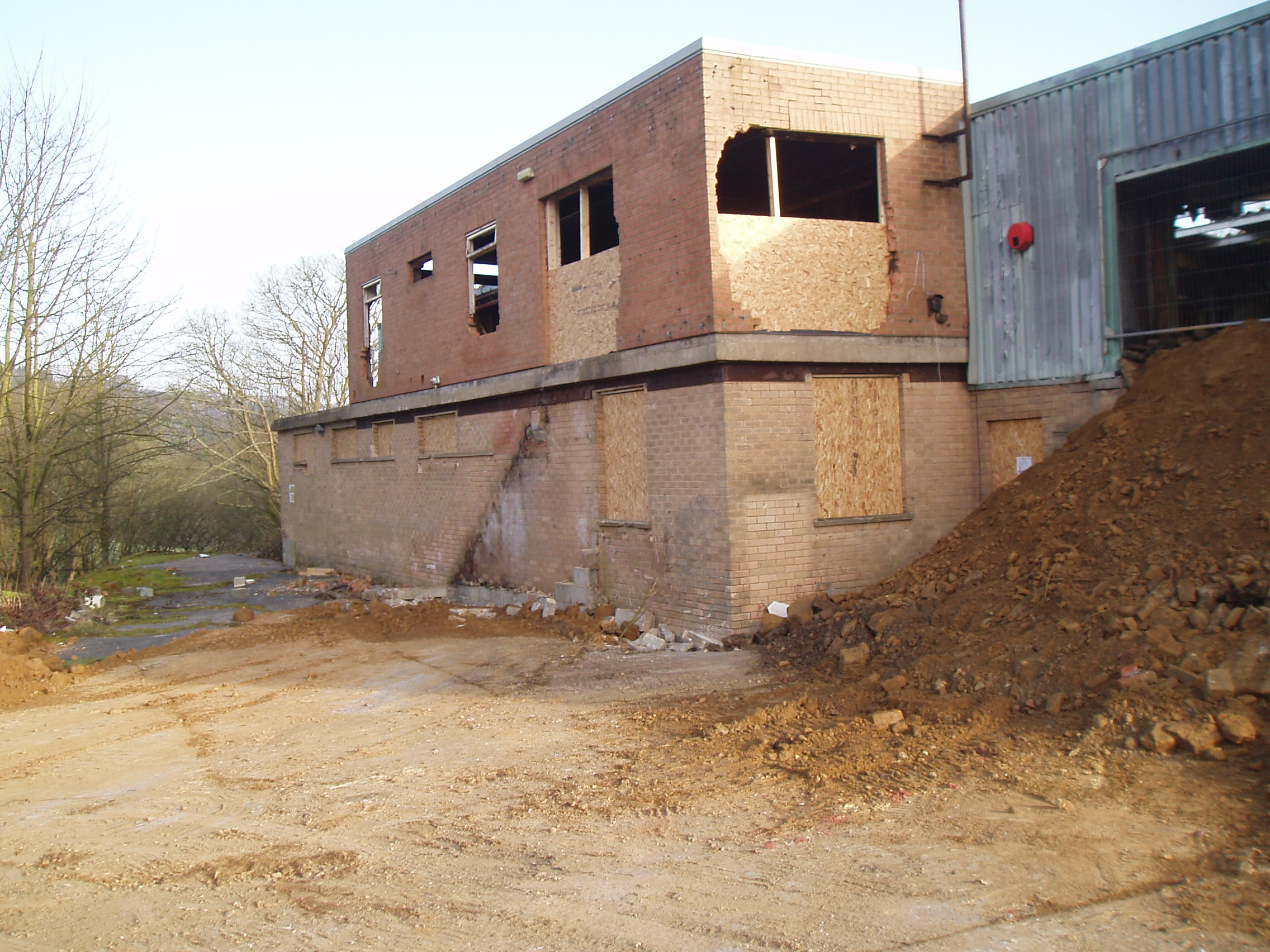 A derelict building in Halifax which could have put people's safety at risk has been boarded up and made safe by Calderdale Council.
The old brewery garage on Maltings Road at Fountain Head Village, Wheatley, has been out of use and deteriorating gradually since the brewery closed in 1996. Last week concerns were raised about the safety of the building, and the Council went to inspect straight away.
It was open and unsecured; there was a risk of some of the brickwork collapsing; and there were holes in the floor which created a safety risk. Graffiti on the inside walls showed that the building has been accessed. Rubbish has been dumped outside and has been reported to the Environmental Health team.
The Council took immediate action to make the site safe. This included boarding it up, sealing the openings, removing a loose beam and placing a mound across the entrance to prevent access. The Council notified the owner – an overseas company – before starting the work, but powers under the Building Act 1984 allowed emergency action to be taken to make the dangerous building safe without the owner's consent. A notice has also been placed on site.
Calderdale Council's Cabinet Member for Economy and Environment, Cllr Barry Collins, said:
"If you own a building you are responsible for maintaining it, and we urge you to keep it in a safe condition. If a building is dangerous we won't hesitate to take urgent action to make it secure, using powers we have by law. Our top priority is to keep communities safe. While the problem is not widespread in Calderdale, buildings that become run down can have a detrimental effect on neighbourhoods – they look unsightly and can encourage anti-social behaviour and fly-tipping.
"We're proactive in seeking out empty properties and encouraging owners to put them back into use. We will continue to monitor the site on Maltings Road. We haven't heard from the owner yet, but we'll keep trying to get in touch and are keen to work with them to consider the future of the building."
ENDS