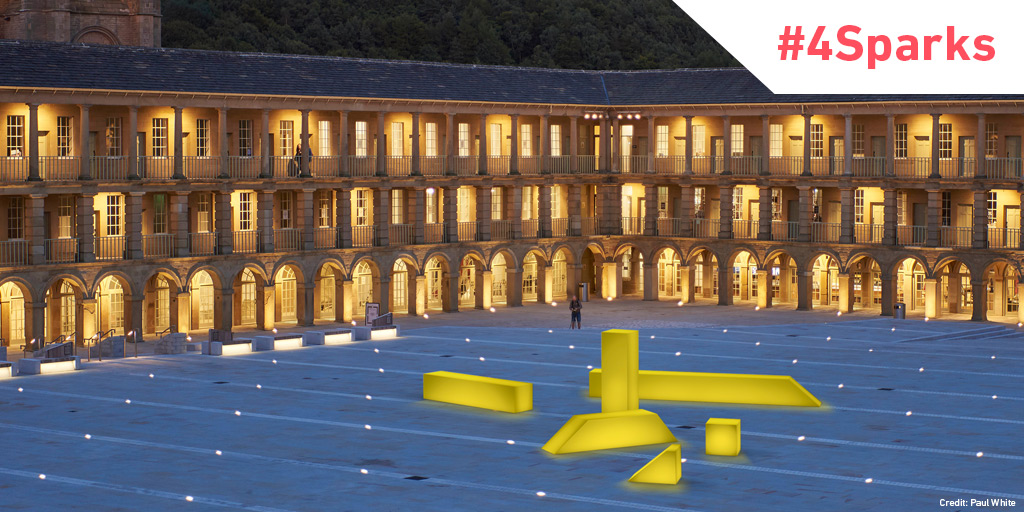 Leeds City Region submits its bid for new national Channel 4 HQ 
Today (Friday 11 May) Leeds City Region has submitted its bid to Channel 4 for the broadcasters' new National HQ outside of London.  
The bid which responds to the broadcaster's "4 All the UK" plan to support investment and jobs outside London builds on a number of key themes including the region's strong pool of young, diverse, creative and digitally-savvy talent. The document also highlights the opportunity this investment provides to address the imbalance in creative sector investment currently focused on London and the western side of the UK, and further boost the vibrant community of independent producers. 
The bid builds upon the successful #4Sparks campaign which brought together young creatives from across the region to attract Channel 4. The campaign featured creative champions including independent filmmaker Suman Hanif. 
Suman commented on the opportunity of attracting Channel 4 to Leeds City Region: 
""I am very excited about the possibility of Channel 4's relocation to the Leeds City Region, which is blessed with fascinating cultures, diversity and talents that are worth being discovered and showcased. 

"The region has the perfect balance of modern innovations and well-maintained heritage. I am confident that Channel 4's relocation would bridge so many of the gaps that come in the way of young ambitious filmmakers in the North." 
Roger Marsh OBE, Chair of Leeds City Region Enterprise Partnership said of the submission:
"I'm delighted that the City Region has submitted this compelling bid for Channel 4. Opportunities such as this – ones which can truly transform a sector and impact on the lives of everyone who lives here – only come once in a lifetime. I believe firmly that our bid highlights the strength of our creative sector and the unique modern British voice that our young, diverse, creative and digital native population offers to the broadcaster." 
Cllr Tim Swift, Leader of Calderdale Council, said: 
"I'm delighted that our bid to host Channel 4's national headquarters within the Leeds City Region has moved to the next stage.  We've so much to offer as a region. Locally, Calderdale is already proving a popular venue for series such as Happy Valley, Last Tango in Halifax, Ackley Bridge and now Gentleman Jack, which demonstrates how much our area and the wider City Region have to offer and have to benefit from a successful bid."
Tom Riordan, Chief Executive of Leeds City Council said: 
"Leeds City Region is home to a dynamic digital ecosystem which is already attracting world leading technology businesses such as Sky and digital sports media company Perform. This provides Channel 4 with not only confidence but an established digital infrastructure including the only independent internet exchange outside of London, global connectivity at hyperfast speeds and the right talent to deliver their ambitions. " 
Kersten England, Chief Executive of Bradford Council concluded:
 "Yorkshire and the Leeds City Region have a strong track record in film and television production. Our dramatic landscapes and cosmopolitan towns and cities and formed the backdrop to creative talent for centuries. The potential impact Channel 4's new national HQ could have upon the region is phenomenal creating the opportunity to build on a vibrant community of independent producers, performers, filmmakers and technicians." 
Now that the bids are in Channel 4 will be notifying all of the shortlisted bids at the end of May before moving forward with the process which is due to be completed and the successful bids notified in October 2018. 
To discover more about Leeds City Region's #4Sparks campaign visit Investleedscityregion.com/4sparks.