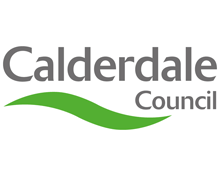 Calderdale Council has appointed to key senior roles to support the local authority's ambition to be the best borough in the North. 
Zohrah Zancudi has been appointed as the new Director for Public Services.  She will lead the newly formed Public Services directorate, which was created last year as part of the Council's drive to improve the delivery of frontline services for residents and businesses across Calderdale. 
Zohrah joined the Council in September 2014 as the Head of Customer Services having previously been the Assistant Director for Employment, Skills and Culture at Redcar and Cleveland Borough Council.  
In her new role Zohrah is responsible for a wide range of community and customer focused services, managing over 1000 staff and a budget of £40 million. This includes leading on neighbourhoods, equalities, transport, engagement, waste and recycling, parking services, registration and licensing services, cultural and sports services and ICT. 
Zohrah has been replaced as the Assistant Director of Customer Services by Sarah Richardson. Sarah's main responsibilities will be to improve the lives of residents, lead the Council's work on welfare reform, implement a new digital strategy and help the Council to effectively manage demand for its services.   
Sarah began her career as an apprentice with the West Yorkshire County Council before moving to Bradford Council.   
She joined Calderdale Council in 2004 to lead on the implementation of the Licensing Act 2003, while more recently she has managed many of the Council's front line services such as Customer First, which includes the Council's contact centre.  
Karen Lythe has been appointed to the new role of Assistant Director of Economy, Housing and Investment which was created to strengthen the Council's delivery in the priority areas of housing, skills, business growth, and inward investment.  Karen will be joining the Council at the end of May, having previously been the Service Manager for Strategic Housing and Regeneration at Wakefield Council.   
Karen brings with her a wealth of experience having worked in local authorities across West and South Yorkshire for over 28 years.  She has worked closely with large and small businesses to encourage investment in local areas, and with cultural services on public art schemes to animate and bring character to new communities created by housing growth. 
Karen has extensive experience of regional working and has chaired the West Yorkshire Combined Authority Housing and Regeneration Executive Officers' Group, She is also a voluntary Board member at Connect Housing and for the Northern Housing Consortium, helping to raise awareness of housing issues across the North of England.
 Leader of Calderdale Council, Cllr Tim Swift said: 
"These are vital roles for the authority which will allow us to focus on our priority areas – the delivery of outstanding public services and the strategic development in housing and regeneration which will ensure that Calderdale continues to be a great place to live and that our local economy continues to thrive."