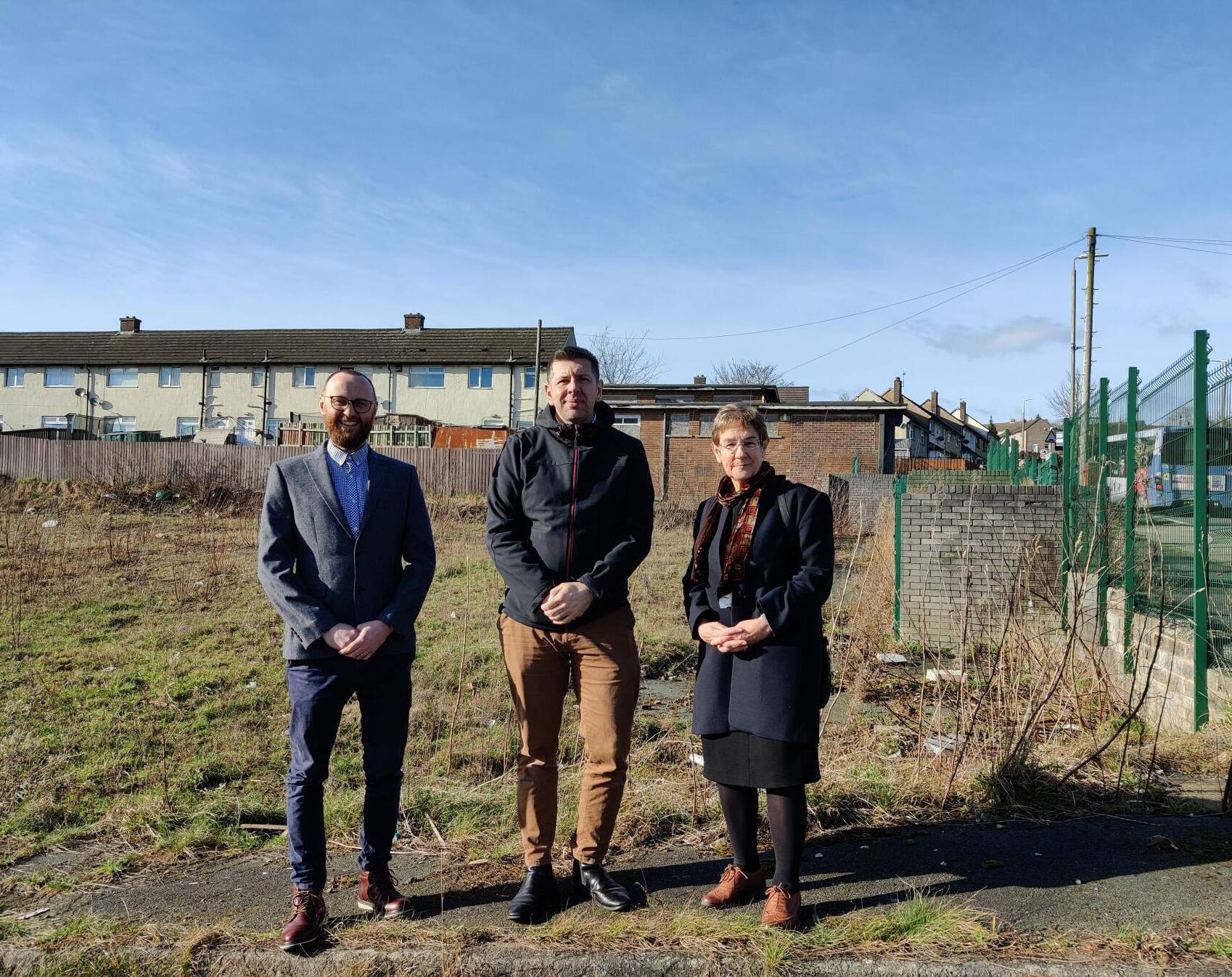 Work has started on construction of the new Mixenden Community Hub, in a major step towards a thriving future for north Halifax.
The Hub will become the heart of the area, a place where residents can go to access community healthcare services, to relax, socialise or be active in the community garden, and to learn, get advice and use IT and other services at the new Mixenden library.
Calderdale Council and its construction contractor, Code Building Solutions Limited, are working together to deliver this important part of the wider package of improvements within the Strategic Plan for North Halifax.
Cllr Jane Scullion, Calderdale Council's Cabinet Member for Regeneration and Strategy, said:
"The Council is committed to investing in Mixenden and the north Halifax area to support our priority for thriving towns and places across Calderdale.

"Seeing work underway on the Mixenden Community Hub site is a landmark moment for this exciting project. It means we're a step closer to giving residents easier access to services that support their everyday needs and help boost their health and wellbeing, reflecting our ambition to make life in Calderdale better for all."
Paul O'Hare, Director of Code Building Solutions Limited, added:
"It's really exciting for us to get a bucket in the ground and start the project. It is difficult to see progress at this stage as all the work is buried in the ground, but we're busy preparing the foundations for the new structure and when the steelwork arrives everyone will be able to see the progress."
Preparation work started at the end of April to get the site ready for construction, and site clearance and putting up the perimeter fencing began in early May. The next stage involves setting out the building, starting to dig the foundations and levelling the site.
Construction is being carried out in line with Calderdale's commitment to climate action and will ensure that the building performs to a high environmental standard.
Mixenden Community Hub, which is expected to be completed in early 2024, will provide a variety of facilities all on one site, including:
A Primary Care Network Hub for north Halifax to deliver community healthcare services, in addition to the existing nearby GP surgery and supported by the Calderdale Cares Partnership
A shop or office space for rent
A community garden which, along with systems to collect and slowly release rainwater, will help with flood resilience and biodiversity
A library with easy-to-access facilities, advice and IT equipment in a modern, welcoming environment.
The investment in north Halifax is part of the Next Chapter for Calderdale to enable economic growth, reduce inequalities and build a sustainable future. For more information about this and other major developments in Calderdale, visit www.calderdalenextchapter.co.uk(external link) and follow #CdaleNextChapter on Twitter.
Supporting the resilience of towns and places is a key part of the Vision 2024 for Calderdale. The year 2024 marks Calderdale's 50th birthday and there is less than a year to go. Where do we want to be by 2024? Get involved on Twitter with #VisionCdale2024 and find out more at www.calderdale.gov.uk/vision ENDS