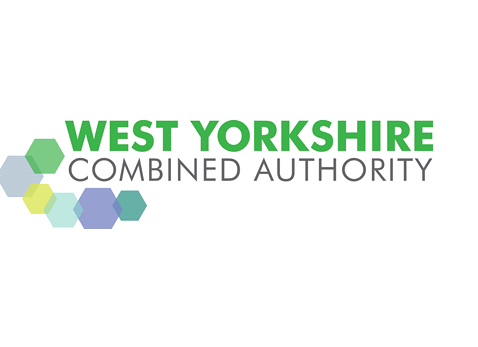 Press release from West Yorkshire Combined Authority
On Monday 18 July, a three-month consultation on West Yorkshire's transport systems gets underway at Bradford Interchange.
West Yorkshire Combined Authority, in partnership with district authorities and bus operators First West Yorkshire, Arriva and Transdev, is working to produce new, 20-year West Yorkshire Bus and Transport strategies.
As part of this process they are holding over 70 drop-in sessions to find out what people think about local bus services and the county's transport network. The feedback received will be used to develop the new Strategies.
In Calderdale the sessions are as follows:
Halifax Bus Station  –  Monday 1 August- 10:30 – 13:30
Ripponden Library –  Thursday 4 August – 15:00 – 18:00
Morrisons, Illingworth – Friday 12 August – 11:00 – 14:00
Todmorden Town Hall – Wednesday 17 August –  11:00 – 14:00
Calderdale Royal Hospital –  Monday 22 August-  13:30 – 16:30
Tesco, Sowerby Bridge – Friday 26 August – 11:00 – 14:00
Sainsbury's (Next to Halifax Bus Station) – Wednesday 31 August- 11:00 – 14:00
Morrisons, Elland – Monday 5 September – 10:30 – 13:30
Brighouse Bus Station – Wednesday 14 September – 10:30 – 13:30
Halifax Indoor Market – Saturday 24 September –  10:00 – 13:00
Calderdale College – Wednesday 5 October – 11:00 – 14:00
Halifax Bus Station – Thursday 6 October – 15:00 – 18:00
Hebden Bridge Town Hall – Thursday 13 October – 10:30 – 13:30
A full list of the drop-in sessions can be found at www.yourtravelyoursay.co.uk(external link)along with online version of the questionnaires, and drafts and summaries of the Bus and Transport Strategies. Teams from the Combined Authority, bus operators and the District Councils will be on hand at the events to answer questions and help people take part.
The Bus and Transport Strategies will support the recently-updated Leeds City Region Strategic Economic Plan's target of creating an additional 35,700 jobs for local people over the next 20 years, and grow the City Region economy at a faster rate than the national average. It will also be used to update the current West Yorkshire Local Transport Plan, setting out how a modern, effective and integrated transport system can help people make the journeys they need to for jobs, education and leisure.
Cllr Taj Salam West Yorkshire Combined Authority Transport Committee member and Bradford councillor said:
"Buses are by far the most highly used form of public transport with around 180 million bus journeys being made in West Yorkshire every year.
"Although they are effective at relieving congestion and connecting people with jobs, training and essential services, they can too often be seen as expensive, unreliable and a last resort rather than a positive choice.
"The Combined Authority has long recognised the important role bus services play in underpinning our economy and has worked with bus operators to achieve improvements such as the MCard smartcard, real-time information and modern, low-emission vehicles.
"We want to hear the views of people who use buses, but if we are going to develop a bus network that more people will choose to use in the future, we also want to hear from people who don't or won't use them now.  We will also be talking to organisations representing groups such as disabled people, younger people and older people to ensure their views are represented.
"This is an important process that will shape the bus system for the next 20 years, so I hope as many people as possible will take the opportunity to voice their aspirations."
Roger Marsh OBE, Chair of the Leeds City Region Enterprise Partnership (LEP) said:
"Buses play an important role in getting people to places and enhance the Leeds City Region economy, which means if bus services are poor, they can act as a brake on our economy and growth. This is why we are working with the bus industry to carry out this consultation and engage with those people that use the services and make it work for them.
"I would encourage members of the business community to take part in this consultation and work with us to create a bus network that meets the needs of the 21st Century commuters."
Ben Still, Managing Director of West Yorkshire Combined Authority said:

"Good transport underpins our economy, which is why developing a single 'Metro-style' transport network and delivering over 30 West Yorkshire plus Transport Fund schemes are among the key aims of the Combined Authority and the LEP's shared Strategic Economic Plan.
"We have already worked with a range of partners to deliver improvements such as our MCard smartcard, real-time information and modern, low-emission buses and the past six months has seen the completion of new rail stations at Apperley Bridge and Kirkstall Forge, and opening of the new Leeds Station Southern Entrance.
"Now, through our Your Travel, Your Say public consultation, we want to know what our customers our communities and our businesses want to see prioritised for West Yorkshire's transport."
Paul Matthews Managing Director of First West Yorkshire said:
"Together with transport partners bus operators have introduced a number of improvements in recent years that have supported the very significant role buses play in our local economy and communities. We now look forward to working closely with all stakeholders as part of this important consultation to listen to the people of West Yorkshire and help shape the future of our transport system over the next 20 years." 
Cllr Alex Ross-Shaw, Bradford Council's Regeneration, Planning and Transport Portfolio holder said:
"Transport is an ever-present issue at mine and my colleagues' surgery sessions, with bus services very high on the list so I'm pleased to see this consultation process getting underway in Bradford and that there are 14 more drop-in sessions planned for the district over the coming weeks and I'd urge everyone to have their say either online or at one of the drop-in sessions."
As well as the www.yourtravelyoursay.co.uk(external link) web site, for updates on when and where drop in sessions are taking place, people can follow @yrtravelyrsay(external link) and @WestYorkshireCA(external link) on Twitter and via the Yourtravelyoursay Facebook page(external link)