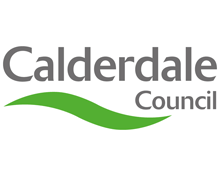 Calderdale Libraries have appointed author Gez Walsh as 
Calderdale's
 first Poet Laureate and now the search is on for the first ever 'Young Poet Laureate' for Calderdale.
Gez Walsh will act as an ambassador for poetry in Calderdale, visiting libraries and schools to encourage others to share his passion for reading and writing poetry. Calderdale Council is now looking for applications to the role of 'Young Poet Laureate' to work with Gez.
This new role will include acting as a poetry champion to encourage and inspire others to enjoy poems, and will be a 12 month post, commencing on National Poetry Day on 2 October 2014.
There are no qualifications needed to apply, but a love for words and an ability to write your thoughts about your community to share with others is a must! Applicants must also be between the ages of 13-19 years old to apply. The closing date for applications is the 12 September 2014.
The role will include mentoring and support from Gez Walsh. Gez spoke of his appointment as Poet Laureate:
"I know that the old-fashioned image of the poet is of a tortured soul suffering for his art, but hey, life's too short for that! I hope to bring humour to the post of Poet Laureate and write about things that are pertinent to the people of Calderdale."
Calderdale Council's Cabinet Member for Communities, Cllr Steve Sweeney, said:
"It's great news that Calderdale has its very own Poet Laureate, and I'm really pleased that a young person also has the chance to get involved with the project.
"This is a really exciting opportunity for a young person and I am certain there are lots of talented young people in Calderdale which will make this first appointment a really difficult one to judge."
Writing poems to celebrate special events in  Calderdale
Performing your poetry at literary events
Attending official Council functions and community events
Having work exhibited in and around Calderdale
To apply, write between 50 -100 words of poetry or prose on the theme, 'my favourite thing about Calderdale' (for example, place, event, person, historical event, walk etc.).The winner will be announced at the Finalist Award ceremony on Thursday 2 October 2014.
Contact Elaine Duffy on 01422 392638 or email 
elaine.duffy@calderdale.gov.uk
 for further information and details of how to apply.