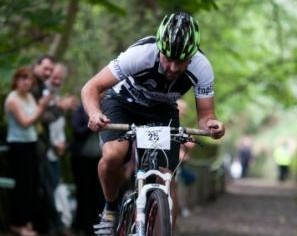 You may have noticed a certain bike race heading through Calderdale yesterday. The Tour de France was hard to miss, and for both those that were on route and for those watching on television, it was a weekend to never forget.
All throughout Yorkshire the streets were packed, and Calderdale was no exception. The cyclists received a rapturous reception, with thousands of people lining the streets, especially through Mytholmroyd, on Ripponden Bank and in West Vale.
There were many successful events all across the borough, and the official spectator hub in Calder Holmes Park in Hebden Bridge saw 7,000 people attending throughout the day.
If you weren't lucky enough to attend the race, you could almost pretend you were there just by following twitter. The Council's cycling account @innercyclist went crazy, with over a hundred people mentioning us in celebratory tweets, or sending us fabulous photos of a great day out in Calderdale.
The Leader of Calderdale Council, Cllr Tim Swift, said:
"The whole weekend of the Tour was absolutely incredible, but although I may be biased, Calderdale really stood out, with some great crowds and our stunning scenery.
"The community spirit of everyone involved made me feel so proud, and I would also like to put on record my thanks for the wonderful efforts of Council staff and all our colleagues in public services – without their tireless efforts the event would not have happened.
"We all knew the Tour would be a huge event for the region, but I think it surpassed everyone's already high expectations.  I know Sunday 6 July 2014 will be a day that I, and many others, will never forget."