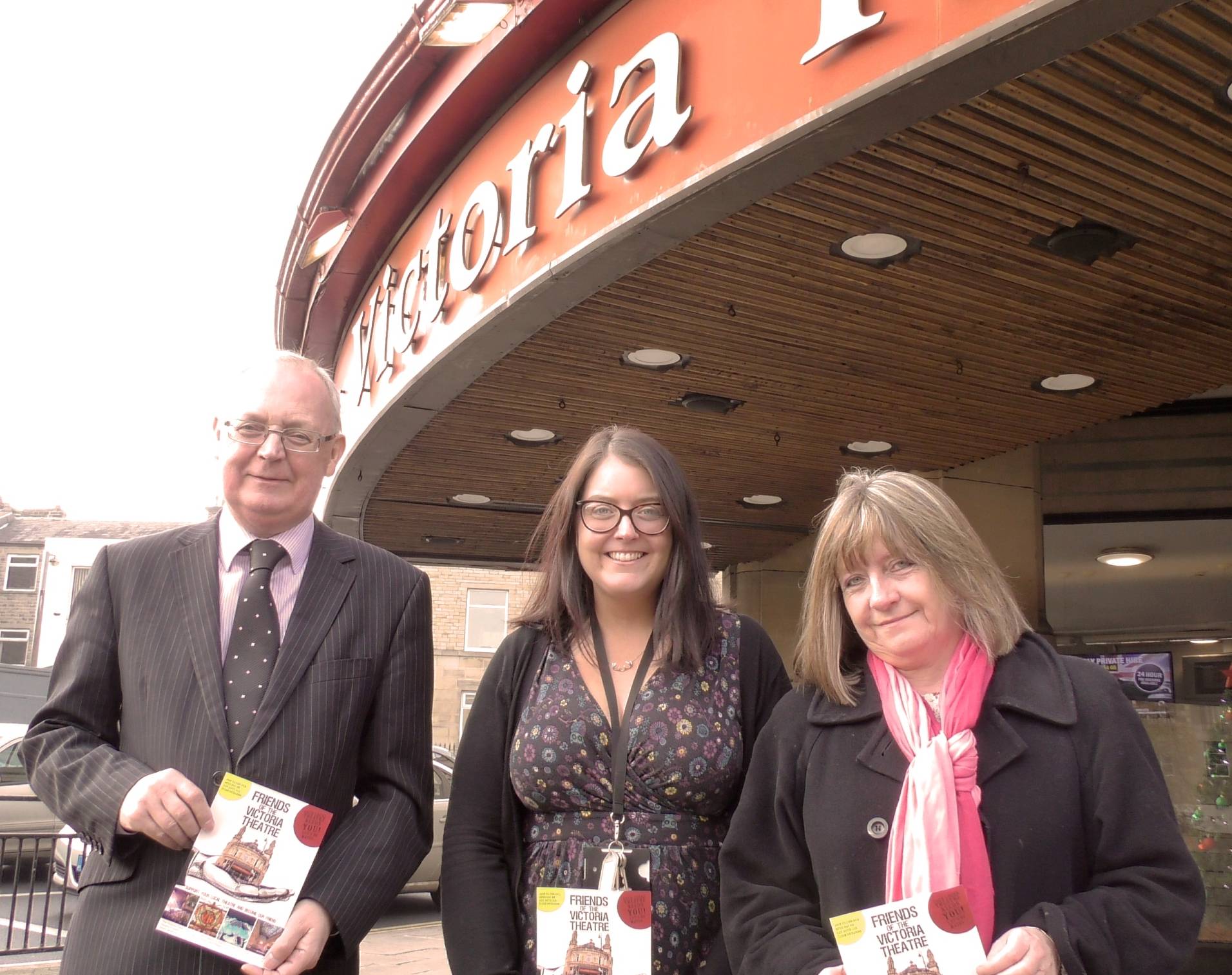 The Victoria Theatre in Halifax has been at the heart of culture in Calderdale for 120 years. Now you have the chance to get involved with its future, by becoming its Friend. 
The new Friends of the Victoria Theatre scheme aims to bring people together to share their passion, skills and experience to help increase the profile of the theatre and raise funds for improvements to heritage and restoration, as well as the theatre's programme and marketing. 
Throughout its history the venue has played host to some of the biggest names in the arts, music and entertainment worlds ranging from Little Richard to The Stone Roses.  
However, like many professional theatres across the UK the Victoria Theatre is facing significant financial pressures and as with many Victorian buildings, it's costly and complex to maintain.  
Calderdale Council is making a significant investment in the theatre, allowing ambitious plans for the future of the venue to be drawn up. The Friends group would complement these plans, helping the theatre thrive for many years to come. 
Calderdale Council's Cabinet Member for Neighbourhoods and Communities, Cllr Susan Press, said: 
"We're looking for a group of like-minded people to come together and take centre stage in helping to build support in the community for this much loved asset. 

"There's already been a lot of interest in the scheme, and this is an exciting time for the venue. Along with Council support, the Friends group will look at a range of ideas to help us maintain this historic and well-loved theatre in the heart of our community."  
Anyone of any age from across Calderdale can become a Friend. Training and support will be provided for all projects and friends will be invited to participate in and enjoy social events and activities. This will provide plenty of opportunity to meet new people, learn about the theatre, develop new skills behind the scenes and help support one of the oldest and most architecturally fascinating theatres in Yorkshire.
If you are creative, have any skills you think would be helpful or are just passionate about theatre, heritage and Halifax and are interested in becoming a Friend of the Victoria Theatre, the Theatre is holding a drop-in open day on Saturday 28 January from 11am – please drop us a line at VTfriends@calderdale.gov.uk to register your interest, alternatively you can contact the Theatre on 01422 305940. For more information you can also visit www.calderdale.gov.uk/victoria/friends.html