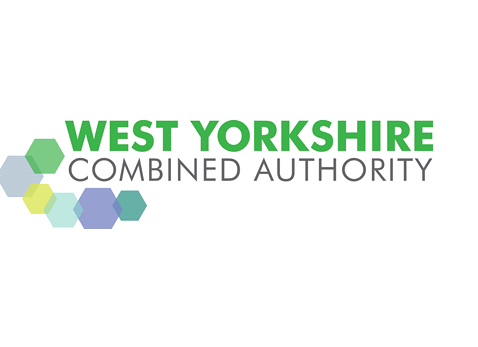 Press release on behalf of West Yorkshire Combined Authority
Largest package of Local Growth Deal investment in the country now well into delivery in Leeds City Region
£64m of schemes to create new jobs and growth approved today by West Yorkshire Combined Authority
Schemes include road and rail infrastructure improvements, state of the art college facilities and flood prevention measures
Measures also agreed to increase jobs and apprenticeships as part of delivery of these schemes
The West Yorkshire Combined Authority has today approved a further £64m of local growth funding to deliver new infrastructure schemes across the Leeds City Region – part of the largest package of Local Growth Deal investment anywhere in the country.
The next phase of an overall £1 billion programme of investment over the next five years, the funding will bring forward projects that will create new jobs and boost the North's economy. These include improvements to the local transport network, state-of-the-art college and university facilities and measures to reduce the risk of flooding in the region.
Schemes set to go ahead as a result of the approvals include an ambitious new healthcare and life science training facility for Leeds City College that will equip young people in the region with the technical skills to enter this growing industry – which in Leeds City Region grew at nearly twice the rate of the national average between 2014 and 2015. The investment will see the relocation of the College's healthcare and sciences, and digital, creative arts and media departments, onto a new site at Quarry Hill in Leeds City Centre to accommodate growth in student numbers at both Leeds City College and Leeds College of Music.
Transport schemes including road improvements in Wakefield city centre, East Leeds and improvements to passenger facilities in Bradford Forster Square station have taken another step towards delivery. Meanwhile the Combined Authority has also extended its £1bn Transport Fund to include the city of York – meaning that much-anticipated schemes could now get the go-ahead such as the York Outer ring road and new road infrastructure in York city centre to create a new York Central business district to the east of the train station.
Cllr Peter Box CBE, Chair of the West Yorkshire Combined Authority and Leader of Wakefield Council said: 
"There continues to be a lot of talk about devolution. Here in Leeds City Region, we've already been quietly getting on with the business of delivering devolution over the past year and are now starting to see what can be achieved through local leadership and locally determined priorities.

"In 2014 we secured the country's largest share of Growth Deal funding, including funding and powers for much-needed transport improvements that have only recently been matched by other city regions. Local people can now begin to see the benefits of this investment – whether it's new world-class college facilities to help young people achieve their potential, better road and rail links so that people can travel to work more easily or new affordable housing and development."

Roger Marsh OBE, Chair of the Leeds City Region Enterprise Partnership (LEP) which secured the Growth Deal funding from Government in 2014 said:

"From a standing start we are now well on our way towards putting our ambitions of transforming the Leeds City Region economy – the country's largest economic area outside the capital – into action. Our £1bn-plus programme of transport and other infrastructure investment is picking up real pace and over the next five years we're set to create close to 36,000 new jobs for local people.

"This is only the tip of the iceberg however, and we intend to keep making loud and clear our strong case for greater government and commercial investment in the region to realise our ultimate goal of being a region that helps drive the national economy, and where people can have both a great career and an outstanding quality of life."
Other schemes greenlit following the Combined Authority Board meeting today including £7.8m investment in measures to prevent future flooding in Mytholmroyd, Skipton and Leeds, ahead of a review into the economic impact of the 2015 Boxing Day floods, due to be published soon; the extension of a programme to tackle fuel poverty in West Yorkshire by providing grant funding and support to help people make their homes more energy efficient; and the creation of a new Innovation and Enterprise Centre at the University of Leeds to create new hi-tech laboratories and business incubation space.
As well as approving investment for specific schemes, the Combined Authority also agreed a new approach to ensure that major infrastructure projects – including its own Growth Deal package and significant national investment such as HS2 – create as many new jobs and apprenticeships for local people as possible.
An overall £13bn public and private sector investment currently in the pipeline is expected to create demand for 120,000 workers in the construction industry and related professions such as civil engineering, manufacturing and logistics.
The Combined Authority aims to harness this opportunity by proactively encouraging and supporting contractors delivering schemes on its behalf to recruit as many workers as possible from the local area in which the project is being delivered. There will be a particular focus on school or college leavers and long-term unemployed people, including apprenticeship opportunities and employment with training.
Encouragement and support will be available for contractors delivering major schemes not funded by the Combined Authority to create similar opportunities.
Ends