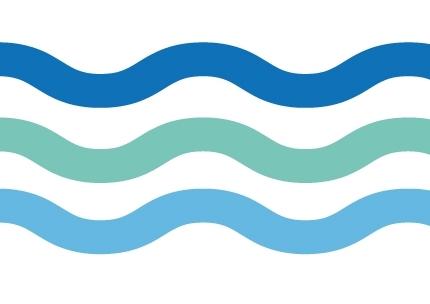 As the major recovery from Storm Ciara continues across Calderdale, the Council is calling for the Government to support the Calder Valley – to ensure that the 1,200 flooded homes and businesses get the urgent help they need to get back on their feet, and to help manage the significant, ongoing risk of devastating floods across the borough.
Cllr Tim Swift, Leader of Calderdale Council, said:
"Storm Ciara brought the third major flood that Calderdale has faced in just eight years. We live with the ever-present threat of severe floods here, and when they hit, our communities face fear, devastation and distress. People's livelihoods and futures are at risk.

"Although the community effort to recover and build resilience is always incredible, we are simply unable to keep responding at the level required. The Council's budget has reduced by £100 million since 2010 and we have 250 fewer staff since the last major flood in 2015.

"Despite this, we have not received the immediate and sustained response from national Government that we urgently need. I haven't had any response to my letter to Robert Jenrick MP calling for funding support. We haven't received matched funding to the Community Foundation for Calderdale grants – meaning residents, who might not be insured, are struggling.

"After the Boxing Day 2015 floods, we quickly received Government support to provide grants and Council Tax relief to residents and businesses. We're lobbying for this again.

"Local people are telling us that they're angry and they feel like the Calder Valley has been forgotten by the Government. It's vital that we are granted 'Tier one' status to get national recognition of the scale of risk we face, and to unlock a recurrent injection of funding to continue to protect our communities."
Storm Ciara caused widespread damage to properties, roads and infrastructure across the whole borough. The full extent and costs are still being assessed.
The Council is working with the Government to secure a package of support for residents and businesses which were flooded. This is in relation to grants and Council Tax relief.
Around 60% of businesses in Calderdale already qualify for small business rate relief, meaning they don't pay business rates, and they will continue to get this support.
Businesses flooded during Storm Ciara are urged to apply for grants from the £2 million recovery fund, which the Leeds City Region Enterprise Partnership launched last week. Emergency grants of up to £2,500 are available to help businesses cover short-term costs such as urgent repairs, and larger grants are available to help businesses which have been hit harder. Applicants can get more information by emailing business@calderdale.gov.uk
Anyone who is struggling financially due to the flooding can email customer.first@calderdale.gov.uk, or call in to the Citizens Advice drop-in sessions which are held at Customer First in Halifax every weekday from 9am until 1pm.
Just days after Storm Ciara, Storm Dennis brought further fear, but fortunately it passed without significant further flooding in Calderdale.
The Council fought hard to secure support from UK Armed Forces personnel from the 4th Infantry Brigade ('The Black Rats'), the Yorkshire Regiment and the 4th Battalion The Royal Regiment of Scotland ('The Highlanders') and this gave a real boost to the Calder Valley.
Six community hubs across the borough have continued to provide support and supplies throughout the aftermath of the floods, as well as a reassuring presence before, during and after Storm Dennis.
Working closely with partner organisations and volunteers, Council teams have been helping with the clean up, clearing gullies and supporting residents and businesses around the Calderdale.
Flooding can cause distress and can affect people's emotional wellbeing. People affected are encouraged to talk to others and if symptoms persist, there are services which can help:
Healthy Minds

(external link)

, Calderdale's mental health charity, provides a number of services including drop-ins, peer-led wellbeing groups and Safespace (out of hours support available for people in distress on Friday, Saturday and Sunday evenings). Call 01422 345154.
For up-to-date information on flooding and how to prepare, please visit www.eyeoncalderdale.com(external link)
ENDS