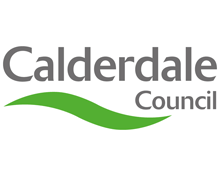 Getting in touch with Calderdale Council will soon be cheaper for many people, as the Council's Contact Centre moves from 0845 numbers to a local 01422 dialling code. 
Currently all the main Contact Centre numbers start with 0845, whether it's general enquiries, street care requests, emergency living support or council tax and benefits queries. Although these numbers are charged at a local rate, and do not generate any income for the Council, they are not included in many phone plans packages. By switching to a local 01422 code, many residents would be able to call for free as part of their mobile or landline call plans.
 From Monday 12 May, the new local contact numbers will go live, and will be available for all customers.
 Calderdale Council's Director of Communities and Business Change, Robin Tuddenham, said: 
"A lot of residents have told us they don't like 0845 numbers. We have listened to their concerns and have done all we can to make our Council services more accessible.

 "The new 01422 number will replace the 0845 contact, to make calling the Council cheaper for many residents." 
From Monday 12 May, the new numbers will be: 
General Enquiries – 01422 288001
Street Care – 01422  288002
Finance – 01422 288003
Gateway to Care – 01422 393000
Emergency Out of Hours – 01422 288000 
The 0845 numbers will continue to operate whilst all customers become familiar with our new numbers.  
It is also quick and easy to access most Council services at www.calderdale.gov.uk.