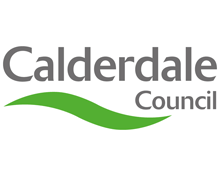 On Monday 11 November, Calderdale Council's Cabinet agreed to a revised Council Tax Support scheme, with Members agreeing to a lower than first proposed reduction in Council Tax Support. 
Members discussed plans for the scheme for 2014/15. The proposals that we consulted on would have meant every household paying at least 29% of their Council tax, but after taking into account what local people told us, and as part of the Council's continued commitment to reducing the impact of changes on local people, the approved scheme will now result in a minimum contribution of around 19%. The new scheme will also include the introduction of a £2 per week minimum level of Council Tax Reduction. 
Pensioners will be unaffected by these changes and will continue to receive the same level of support as this year. 
In April 2013, the Government ended Council Tax Benefit and passed responsibility for providing support with Council Tax to local authorities. The Government also   reduced the level of funding for this by about 10 per cent.
 Calderdale Council's current Council Tax Reduction Scheme provides the same level of support as the old Council Tax Benefit scheme, but to continue with this, the Council would need to find an additional £1.9 million through other savings. It was therefore agreed that a new scheme should be implemented for 2014-15.
 Calderdale Council's Cabinet Member for Communications, Cllr Steve Sweeney, said:
 "These are difficult times for local authorities, and the significant cuts from Central Government have forced us to reluctantly make some hard decisions.

 "The changes to the Council Tax Reduction scheme are unfortunately unavoidable with the financial challenges Calderdale Council faces – needing to save £40m over the next three years.

 "The proposed scheme would ensure that those most in need are protected, while also allowing us to keep delivering vital services."