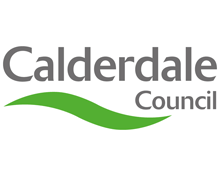 Low paid Council workers will receive a welcome boost in their pay packet this month after Calderdale Council introduced the Living Wage. 
 Over 250 Council workers will benefit from the introduction of the Calderdale Living Wage, seeing their pay rise from the minimum wage rate of £6.41 per hour to £7.45 per hour. This level has been calculated to provide the basic cost of living and will be reviewed annually. 
Councillor Tim Swift, Leader of Calderdale Council, said: 
"Up to 25% of households in Calderdale are affected by poverty and although these are difficult times this is still unacceptable. That's why we are taking action. 

"Many of our lowest paid workers provide the essential services which our communities rely on, from making sure that our older and vulnerable people receive the care and support they need, to cleaning, catering, and providing school crossing patrols. 

"By paying a Living Wage to our own staff we want to encourage employers across Calderdale to join the scheme, increasing incomes and lifting individuals and their communities out of poverty. It's part of our ambition for Calderdale that everyone receives a fair wage for a day's work."  
The Council is encouraging schools in Calderdale to join this initiative, and many schools have already agreed to introduce a Living Wage policy for their employees. These include most community schools and a number of academies. We understand that other schools are still considering the matter. 
The Council is also using its buying power to persuade its suppliers to pay the Living Wage to their employees. In particular, we hope that organisations seeking to provide home care on behalf of the Council will recognise that paying a Living Wage can be an important element in raising standards and ensuring that care is provided by well trained, well motivated and committed staff.