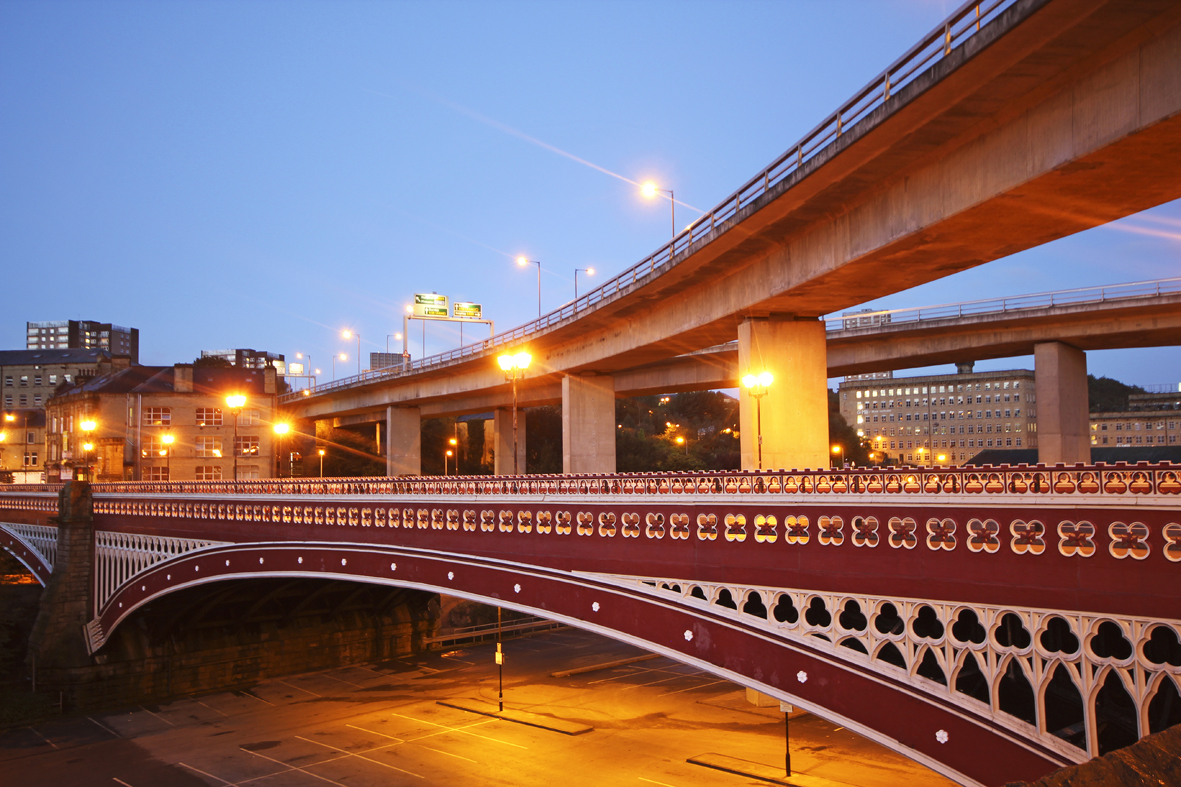 Calderdale Council is well on course to achieve its target of reducing its CO2 emissions by 40% by 2020. 
The Council made the commitment in February 2012, setting the ambitious target against a baseline level of 21,616 tonnes of CO2 emittedin 2005.   
To achieve the target, the Council must reduce CO2 emissions from services and buildings by 8,646 tonnes per year, which could lead to a financial saving of over £1 million. 
The Council's 'CO2 Action Management Plan' has already identified how 38% of the required cut can be achieved by 2020 through reducing CO2 emissions from buildings, public lighting and the Council's transport fleet. 
Work to identify the remaining 2% is underway; however the Council has already achieved significant CO2 reductions. By 2015/16 it had reduced its CO2 emissions by 2,653 tonnes, which represents 12% of the 2005 baseline. 
Further reductions will be made as the Council reduces the number of offices it uses within Halifax Town Centre and improves the energy efficiency of the remaining offices. This should also provide estimated savings of around £192,000 per year once the process has been completed. 
Energy consumption levels are carefully monitored across the Council's estate and action is being taken where 'hot spots' have been identified.  Staff are encouraged to reduce energy consumption where possible, for example by switching off lights and computers before they leave the office. 
Regular monitoring has allowed the Council to prioritise which buildings require further investment to make them more energy efficient.  The Council has used the 'Re:fit' framework, a national energy retrofitting framework for the public sector, to procure an energy service company to improve the energy efficiency of its buildings, with the cost being covered by reductions to energy bills.   
The energy service company will target 14 Council buildings prioritising those with the highest energy costs. 
Cllr Barry Collins, Calderdale Council's Cabinet Member for Regeneration and Economic Development said: 
"We're in the early stages of setting up the Re:Fit programme and we're very excited by the potential of each scheme to bring reductions in CO2 emissions, and at the same time achieve significant savings for the Council. 

"Initially we're concentrating on 14 buildings, however in the future we will also be looking at wider opportunities, including exploring the possibility of generating renewable energy on other Council owned buildings and land." 
The Re:Fit programme is expected to deliver approximately 20% energy reduction against 2015/16 levels in the initial 14 buildings, giving an estimated reduction of 922 tonnes of CO2 by 2020 and a financial saving of around £132,000 per year. 
A five year programme to improve public lighting should also help the Council meet its ambitious target. This project, replacing over 31,000 lanterns and around 10,000 street light columns, is the Council's most significant investment to reduce CO2 emissions and save money. 
Currently much of the street lighting in Calderdale is ageing and the energy costs and CO2 emissions are significant.  Renewal of the lighting with energy efficient Light Emitting Diode (LED) technology will reduce the Council's public lighting energy bill by 52%. 
It is anticipated that, once completed in Autumn 2021, the programme will reduce CO2 emissions by 3,350 tonnes and save another £735,000 annually.
Emissions from the Council's transport fleet are also being targeted.  Electric vans are now being used to deliver the Handypersons Service and improved route mapping and vehicle fuel efficiency are reducing emissions.  Staff are encouraged to use public transport when they are travelling on Council business, rather than their own cars, and driver training is available to promote fuel efficiency.   
These measures should reduce CO2 emissions, bring savings in the region of £127,000 and help reduce local air pollution from vehicle exhausts. 
The Council's work to reduce its CO2 emissions supports the Calderdale Energy Future plan which aims for the same 40% cut in CO2 throughout the district by 2020. This plan was endorsed by a range of businesses and organisations across Calderdale including Friends of the Earth, Nestle, Calderdale College and the Mid Yorkshire Chamber of Commerce.  
The Council is now considering what programme of works will be needed to deliver the longer term target of 80% CO2 emission reduction by 2050.   
ENDS