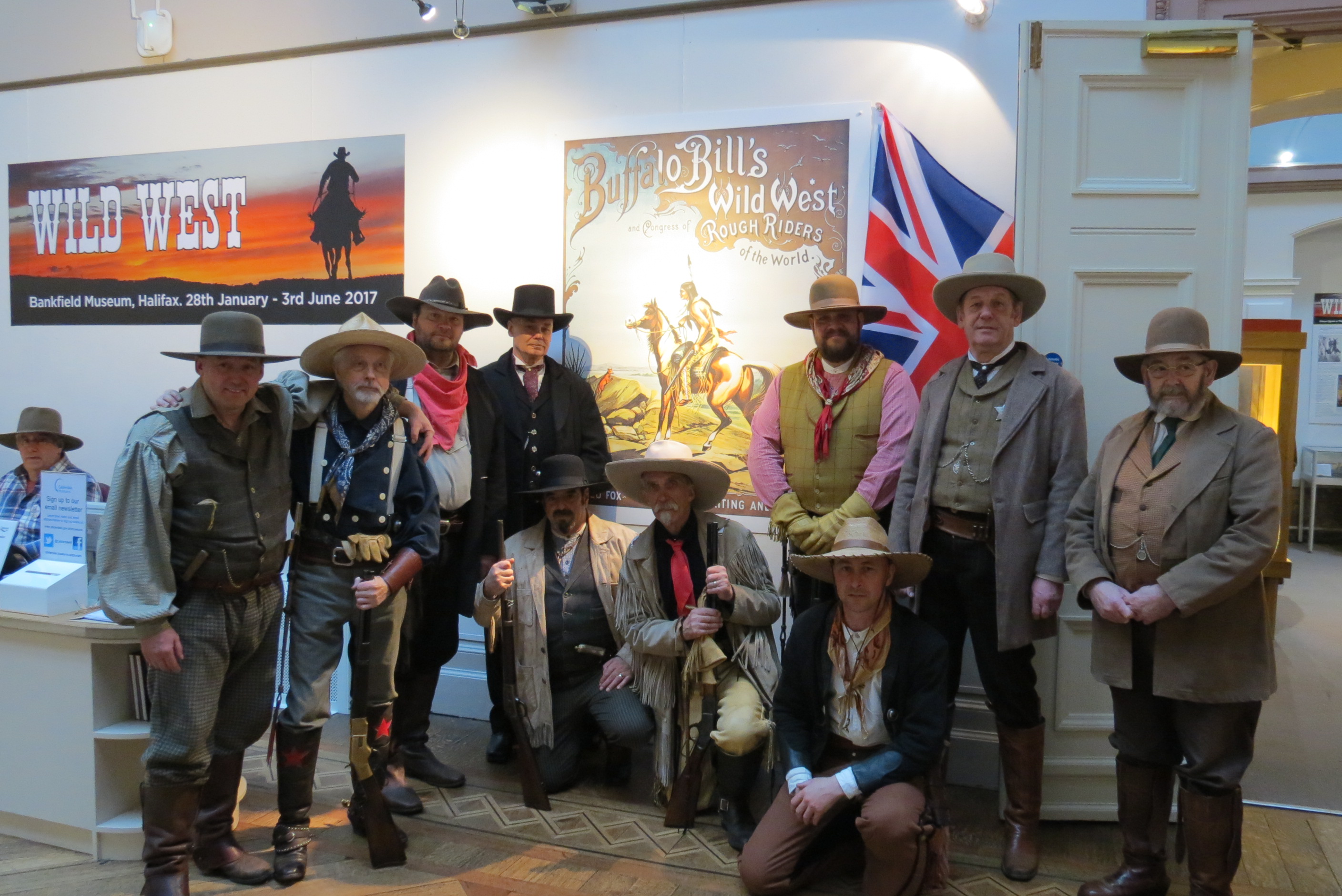 A taste of the Wild West is coming to Calderdale, as Bankfield Museum's long-awaited latest exhibition rolls into town. 
To mark the 100th anniversary of Buffalo Bill's death, Bankfield Museum is hosting a Wild West exhibition, with a wide variety of Native American and Western artefacts now on display. 
Buffalo Bill, born William F. Cody, almost single-handedly created the image of the 'Wild West', which endures to this day; from 'Cowboys and Indians' to covered wagons and stagecoaches. 
The Bankfield exhibition features objects from Calderdale Museums, Leeds City Museums and various private collections. It also includes souvenirs from the world famous 'Buffalo Bill's Wild West Show', which visited Halifax on the 8 October 1903. 
Calderdale Council's Cabinet Member for Neighbourhoods and Communities, Cllr Susan Press, said: 
"It's amazing to think of Buffalo Bill's show coming to Halifax – it must have been quite a spectacle.

"It's now really interesting to see artefacts from this time at Bankfield Museum, taking visitors back to the American Old West and the colourful figures of this period in history." 
Museum Curator, John Spencer who has put the exhibition together, said:  
"This exhibition presents a very rare opportunity to see a fabulous group of original artefacts, from a variety of collections, all in one show.  

"There is something for everyone, from family groups with kids, to film buffs and historians. This is definitely one not to miss!" 
A series of free talks to complement the exhibition will be taking place at Bankfield. Subjects include 'Buffalo Bill, Hero of the Wild West' on Saturday 11 February at 2pm;'Where the legend ends and the dust begins: The Western Film' on Saturday 11 March at 2pm; and a talk on Native American culture on Saturday 25 March at 2pm.  
In addition to the talks, there will also be a series of family friendly workshops where attendees can creatively explore ideas relating to the Wild West theme. Visit http://museums.calderdale.gov.uk/whatson/events to see more and book.  
Curator John Spencer will also be hosting a moccasin making workshop where attendees can make a pair of their own leather moccasins. There is a cost to this, for more information or to register interest please email john.spencer@calderdale.gov.uk 
The exhibition is open until Saturday 3 June 2017. All of Bankfield Museum is free to visit and is open Tuesday to Saturday 10am-4pm with free parking available. Visit www.calderdale.gov.uk/museums for more information about this and other Calderdale exhibitions.