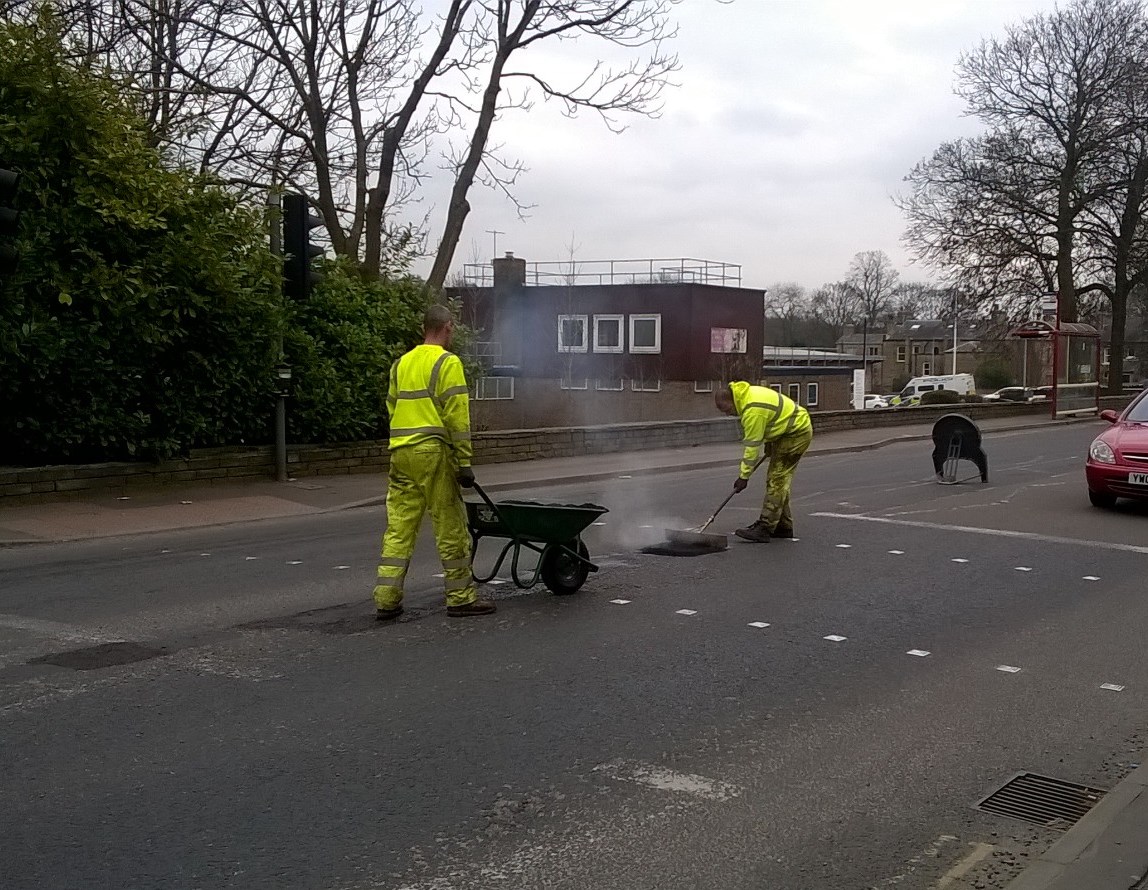 Calderdale Council has pledged to take more action to repair roads after the Department for Transport announced a £200,000 fund to tackle potholes in the borough. 
This winter's relentless rain and freezing temperatures have led to a significant increase in the number of potholes throughout Calderdale and the UK. 
So the Council is launching an immediate blitz on potholes across the area, with extra highways teams out working on priority areas. They are focusing on main A and B roads first, where theimpact of higher traffic flows make potholes a serious issue. They will then target clusters of local and residential roads where they are aware of damage. When people report defects online, the need for longer-term support will be reassessed. 
Specialist equipment is also being used in the fight against potholes. The Council is bringing in a 'jetpatcher', which will target mainly rural roads. Jetpatchers are used throughout the country to ensure a speedy but durable repair to surface defects. Hot tarmac is injected at speed into potholes, which seals the road and extends its life, improving driving conditions. 
Cllr Barry Collins, Calderdale Council's Cabinet Member for Regeneration and Economic Development, said: 
"Potholes are a menace to drivers, cyclists and pedestrians. Tackling them is a key priority for the Council. Residents and businesses continue to tell us how important good quality roads are in their daily lives. Our pothole blitz and other planned action, helped by the additional funding from the Department for Transport, mean we can fix major problem areas, making our roads as safe and hardwearing as possible in the long-term." 
The Council has already allocated over £3 million to repairing worn out roads. This includes £1 million to be invested in three major resurfacing schemes which are beyond repair – the A58 Godley Lane at Stump Cross, A646 Burnley Road at Cornholme and Gibb Lane at Mount Tabor. Work is expected to start in mid-summer. 
A further £1 million will be spent on major structural repairs in places where significant stretches of road are worn out. Treatments to extend the life of 30km of road surface are being finalised as part of a £1 million investment; this includes substantial improvement to the A641Bradford Road in Brighouse. Preparing for 'surface dressing' will see targeted works including heavy machinery to plane off worn out roads. Work is due to start at the end of May and be completed by the end of June.  
The Council carries out regular inspections of Calderdale's roads, but also encourages people to report potholes. You can report defects online.