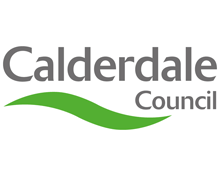 Calderdale Council is taking the next steps on revised employment policies following cross-party approval at Governance and Business Committee in July. The Council has been in dialogue with trade unions on these matters and will be holding further meetings over the next few weeks to seek collective agreement on the package of measures which enable the Council to make the required savings of £600,000.
 The Council is proposing:
 the removal of a lump sum payment for essential car users, and the introduction of a new tax-neutral mileage rate of 45p for both essential and casual car users
a reduction in salary protection following redeployment, from a phased reduction in salary over five years to full protection for two years
the removal of the personal telephone allowance. This is paid to a very small number of staff who have now been given a mobile phone
 Council staff will also be offered a range of new benefits including:
 opportunities for reduction in hours and more flexible working hours
the option to purchase additional leave, and more flexibility in carrying over and banking leave arrangements
the right to request sabbatical leave
option to purchase parking permits
access to a car lease scheme
 To introduce the changes the Council needs a collective agreement with the trade unions. If this isn't possible the Council will consult with individual members of staff who are directly affected by the changes, to invite them to agree to the changes. 
 Cllr Bryan Smith, Cabinet Member for Business Improvement and Resources, said:
 "We have to reduce our employee costs by £600,000. We've been discussing the proposals with our staff and the trade unions to work together to find a solution. We've listened and made changes to our original proposals, where we can. We are working hard to make these reductions without the need for significant job losses and we are determined to make sure that we protect our essential services. 

 "If we aren't able to reach an agreement with staff, or the trade unions, then we will have to offer all staff a contract with the new terms and conditions. We are hoping that this will not be necessary as it really is the last resort. The package we are offering provides many benefits for staff and for the Council, not least of which is to make sure that we can balance the budget."