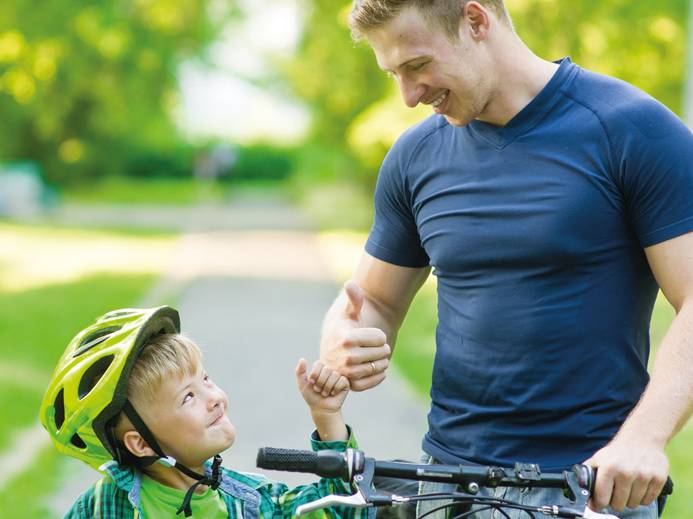 Foster carers in Calderdale may soon receive a pay rise thanks to a new scheme which is being considered by Calderdale Council.
Calderdale Council's Cabinet agreed to recommend an additional £400,000 investment in the fostering service, to encourage carers to foster siblings and older children who may have more difficulty finding a placement. 
The final decision on whether the scheme is given the go-ahead will be made at the next meeting of the Full Council on Wednesday 30 November 2016.
Calderdale Council's Cabinet Member for Children and Young People's Services, Cllr Megan Swift said:
"We all know how important it is to give children a good start in life.  For some children this means finding them a new home, where they can feel settled and safe. 

"Our foster carers are a vital part of this, and we're delighted to be able to recommend an increase in their payments, which recognises their hard work and the skills they bring to fostering. Foster carers are amazing people who provide a home to children of any age, many of whom are likely to have experienced difficulties throughout their short lives.

"It's a very challenging but also very rewarding role.  Locally we have a shortage of foster carers and we're hoping that this investment will encourage more people to come forward to help us meet the needs of Calderdale children."
Foster carers are self-employed and receive a payment made up of two elements, an allowance per child and a skill level fee, which relates to the age and needs of the child being fostered.
Currently carers only receive the full skill level fee for the first child placed in their care.  If they foster any additional children, the rate is reduced to 50% for these children, which can mean that carers find it more difficult to look after sibling groups.
The proposed pay structure modernises the payments to carers, giving them the skills payment in full for each child they foster.  By raising the allowance an experienced carer looking after two children aged seven and nine would attract £833 per week in fees and child allowance, for example, compared to the current offer which is £692.68.
This will provide carers with additional income, making it easier for them to care for more children who need a foster place.  It will also make sure that the Council is meeting the recommended government allowance for the child.
To find out more about how to become a foster carer visit www.calderdale.gov.uk/fostering